Book with Guide Vulcanologiche Etna Nord
Get to know Guide Vulcanologiche Etna Nord
Travel to the top of the world's most active volcano and learn more about what makes Mount Etna so mighty with the expert volcanologists from Guide Vulcanologiche Etna Nord!
Born and raised in the shadow of mighty Mount Etna, many might be fearful of Mother Nature's most omnipotent force, but Daniele Maugeri and Vincenzo Greco have dedicated their lives to conquering the world's most active volcano.
Learning to respect its immense power and potential as children, the experienced mountaineers and geologists have now become its guardians - operating educational hiking tours of its southern and northern flanks as official Stationmasters.
Exploring the cracks and fishers that spout up from the earth's core, the volcanic guides use each ascension to monitor Etna's ever-changing condition - a state of eruption that endangers the lives of thousands of Sicilians that live below.
Their role, therefore, transcends the tourist honeypot that attracts people from all over the world each year - offering naturalists and budding volcanologists of any age, a chance to meet mighty Etna and understand more about her role in one of the biggest tectonic battles of all time.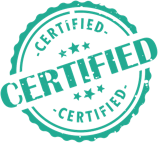 ID checked

Confirmed

Insurance certificate verified

Diplomas and qualifications

Verified