Book with Ikaria Surf School
Get to know Ikaria Surf School
Ikaria surf school was found back at 2014 from a young and passionate team with surfing. Their love for Ikaria island and for surfing, mixed up and brought a new school to the world to share the culture and history of Ikaria. The Ikaria Surf School is very conscious about respecting the island's natural sources, history, and culture.
The School respects and functions under the philosophy of sustainability and of an alternative touristic approach . We focus on empowering the training of our guest-student, in order to get the most of a lifetime's experience. Fun, affordable and safe learning, is, and always will be, a high priority for our certified surfing professors and collaborators.
The team
Vassilis - head coach: He worked for more than 5 years as a surf instructor-guide for beginner & advanced surfers, in surf camps in the UK, Greece, Spain, Canary Islands and Mexico. He ensures that the lessons will take place in a fun and safe environment with guaranteed success results. Vassilis is accredited with the Surfing GB, ISA surf instructor's license, as well as ISLA and Lifeguard Hellas diploma.
Isidoros - surf coach: Isidoros is from Ikaria. Messakti beach is his home spot and he has previous experience as founder and head coach of the first surf school in Ikaria (TheNaluBoys). He takes surf coaching very seriously and he won' t get out of the water if you don' t learn how to surf. Isidoros is certificated with the ISA surf instructor's license and with the SLSGB beach lifeguard diploma.
Argyro - Assistant surf coach: Argyro is from the island of Ikaria and she got into surfing from a very young age . She worked at the aquarium of Crete and she has been a diver for the last 6 years. Her love for surfing and her experience,make her responsible and the right person for a fun, full of energy surf lesson .She studied maritime science at Aegean university.
Average rating on Ikaria Surf School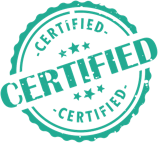 ID checked

Confirmed

Insurance certificate verified

Diplomas and qualifications

Verified
Reviews about Ikaria Surf School
Beautiful beach, anazing time.
The instructors were extremely friendly and the made the experience so much better.
Awesome beach - great instructors
Isidoros and his team are friendly and professional! They will take the time to teach you the right techniques and make sure you ride the waves before the end of the lesson