Book with Kanelakis Diving Experiences
Get to know Kanelakis Diving Experiences
Dimitris is a real passionate of scuba diving. In 2016 he decided to turn his passion into his job, and since then he turned Nea Makri into a scuba diving destination.
With a vast experience in scuba diving, Dimitris is very friendly and patient and will set you in the right direction regarding scuba diving.
Nea Makri is an ideal destination for scuba diving, and that's why Dimitris decided to set his scuba diving centre in that place. Only half an hour away from Athens city centre, Nea Makri is one of the things in your to-do list while visiting Athens.
In Nea Makri you will find colourful reefs, walls, wrecks and many fascinating dives with a wide range of marine life.
Average rating on Kanelakis Diving Experiences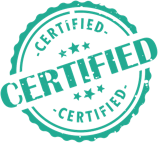 ID checked

Confirmed

Insurance certificate verified

Diplomas and qualifications

Verified
Reviews about Kanelakis Diving Experiences
Dimitris was the best tour guide we have ever had. Helpful and knowledgeable while tending to each person's needs. He took fantastic care amd ensured a fantastic time!
Very nice! Explains every step well and takes pictures under water. He even picked me up, after the bus dropped me at the wrong stop off.
L'instructeur est très gentil, patient, à l'écoute et pédagogue.
Nea Makri Snorkeling Experience
Dimitris was a great instructor, he showed us all around the snorkeling area, pointed out lots of sea life and taught us all about the animals he pointed out. He also brought along snacks and refreshments, where were very much enjoyed on the boat after the snorkeling.
One of the best days of the holiday!
Our instructor was amazing! Such a lovely man- definitely recommend him.
Plongée à Néa Mákri, Greece
Diving expérience kanakelis
Kanelakis Diving Experiences
Snorkeling Cap MARATHON Grèce
Accueillant, professionnel, sympathique, sérieux. Notre instructeur nous a fait découvrir les fonds marin en bord de mer, de façon très ludique et très agréable. Un grand merci à lui pour tout, il a même fait l'effort de nous parler en français.
Très bien accueilli. On nous a bien expliqué les différents matériels et les lieux où on allait.
Dimitris was an amazing guide. You can tell how passionate he is about Greece and snorkeling. He made sure we were getting the best time out of our trip and offered to show us many beautiful hidden secrets. He made us feel as if we were out having fun with a friend and even kindly dropped us back off in town. He wasn't forcing us to stick to a time schedule and I think if we didn't have a flight to catch, he would've had us out there all day! Dimitris went above and beyond.
Très pédagogique et sécurisant.
Provides safety and it felt so easy
The instructor was amazing! He explained everything very clearly and took his time to calm my anxiety. Thank you so much!
Cliff Diving and Snorkeling
The instructor was excellent and could not have been more helpful. I totally recommend this day trip.
Dimitri est super !!! Il nous montre toute la beauté et la fragilité des fonds marins !
very nice guide, safe and very helpfull, who told us interesting stories of ancient Greece
The Highlight of our trip to Greece
Dimitris Kanelakis, at Kanelakis Diving Experience
Instructor was excellent, fun and knowledgeable.
Snorkelling over the Aegean Sea!
Dimitris is a fantastic provider, his style and knowledge of the local area was fantastic and really helped to make the trip personal. Kanelakis Diving Experiences is a fantastic centre and one I would highly recommend! He also was armed with his underwater camera and took plenty of photos throughout the day, these are currently being processed and should be with us soon! Thank you very much Dimitris, you were a star!
Très bonne équipe, très sympathique accueillante, ils font tous pour vous mettre à l'aise! Ils vous expliquent tous tres bien et répondent à nos questions !
Dimitri is passionate about the sea, snorkeling and diving
Our local guide and monitor, Dimitrios, was great - he took his time to explain careful the do's and don'ts and made sure that we were comfortable :-)
Half day snorkeling Greece
Very nice and friendly, picked us up at the bus stop to get to the diving center.
Dimitri was kind, knowledgeable and really patient. I would recommend any first timer go with him. Thank you Dimitri!
L'instructeur était patient et attentionné
Snorkeling by Kanelakis Diving Experiences near Makri
Very friendly guide. Has shown us a lot and had a lot of knowledge.
He was great. He told us some stories and shared information as well as providing a good experience
He was very good. Tought us a lot of usefull things
Super instructeur, très gentil qui parle bien anglais
Again Dimitris was top notch , he not only knew the areas to go to see the wildlife, he knew Athens and Greece history and explained in detail many things, without this provider it would not have been the great experience it was.
Something to do ! / Superbe activité à faire !
Our monitor Dimitri explained everything clearly (in english). Good diving material. / Notre moniteur : Dimitri explique clairement bien. Matériel parfait.
Cliff driving and snorkelling
Dimitri was an experienced instructor who when out of his way to arrange transport for us and to make us comfortable
Well educated instructor Dimitris was kind and friendly.
Today I had a diving experience with Mr. Dimitris. He patiently explained to me what I needed to know for a safe dive. Very professional.