Book with Kiruna Guidetur AB
Get to know Kiruna Guidetur AB
The company was started in 1993 by Gunnar Selberg. During the first years, almost all activities were linked to the summer, but over the years, the winter has become an increasing part of the catalog. Today, winter is the most popular. Guided tours are still a big part of the business, but complete package tours are growing all the time, while the international guests make up an increasing proportion of our clients.
We tailor events for companies and groups, sell package tours to individuals, and arrange guided tours. In our events, we build in the best of Kiruna's nature and culture. We also have souvenir shops at the airport and in central Kiruna.
Quality does not have to be expensive. We choose our partners with great care and have experienced guides who know what service means. We offer genuine activities, tours, and package tours based on Kiruna's fantastic nature and unique culture.
Today, eight people work at the company all year round and during the high season, we are 14-15 full-time positions and some guides who work part-time when needed.
Average rating on Kiruna Guidetur AB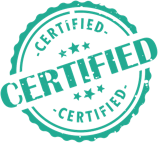 ID checked

Confirmed

Insurance certificate verified

Diplomas and qualifications

Verified
Reviews about Kiruna Guidetur AB
Very nice guide ! Giving some explanation and taking time to make sure we are all following
Moto neige Kiruna, très froid mais superbe endroit.
Expérience à faire absolument!
The experience was totally beyond our expectations
All guides are very friendly and they did provide very good lunch in a cabin.
Finn was our guide and he made this trip even better. He had a lot of historical facts and stories to tell. Everything was very interesting. Besides, the meal we shared with him was nothing but delicious
Perfect (and we nearly never quote 10/10)
Perfect (and we nearly never quote 10/10)
The instructor was brilliant! Talked us through how to use the snowmobiles, and how to be safe. Full of information.
Personne très sympathique
Very nice instructor! Stopped to show us some amazing spots and even allowed me and my adrenaline junkie friend to drive as fast and crazy as we wanted across a massive frozen lake! Simply amazing!
Amazing experience by night
The instructor was super cool and talkative!
Awesome guide and well maintained snowmobiles
Guide was really passionate and friendly. He was explaining a lot about snowmobile, Kiruna , nature and the northern lights
Super balade en forêt et sur la rivière avec instructeur très disponible et qui nous a fait partager un beau moment de convivialité
Super ballade en raquette à la tombée de la nuit
Parfait ! Prêt de vêtements, chaussures et raquettes pour affronter les -30ºc sans pb
Amazing experience with speed sensations, culture sharing and beautiful landscapes !
Very professional and great welcome
Christmas Riding au top!!!
Un equipement adapté et un staff très accueillant.