Book with Laguna Beach Park
Get to know Laguna Beach Park
Laguna Beach Park was a dream that came true in 2013!
A few years back, Stamatis was sailing in Naxos, where now you can find the Laguna beach park, and Anastasia was sitting at the hilltop, which is rising right in front of the small lagoon, gazing at the amazing view. They were both dreaming about their own windsurf center at that same spot.
They were dreaming of creating a surf center that wouldn't be like a typical business, but it would be cool and friendly, and that would be a place where friends, surfers or not, would love to chill out during their summer holidays…
They wanted to create a station that would be a paradise not only in their kid's eyes but also to the families that would visit and spend their holidays with them.
They were dreaming of opening a surf station at that part of the lagoon, with the warm and shallow crystal waters, which is so ideal not only for beginners but also for the advanced freestylers that would like to practice new tricks in the flat waters of the magical place which is the small lagoon.
That dream came true in the summer of 2013 and since then they have been living the dream with various windsurfers, beginners and freestylers. Their goal is to help you have ideal windsurf holidays in Laguna Beach Park in Naxos!
Average rating on Laguna Beach Park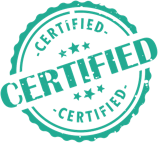 ID checked

Confirmed

Insurance certificate verified

Diplomas and qualifications

Verified
Reviews about Laguna Beach Park
Michael was friendly and very patient and encouraging.
Great feeling with the instructor