Book with Lapland Wilderness Tours
Get to know Lapland Wilderness Tours
Lapland Wilderness Tours is here to take you on a dreamy dog sledding ride through some of Sweden's most stunning landscapes.
Owner and operator Taisto Thorneus, a native of northern Scandinavia, is no stranger to the sub-arctic wilderness. With over 35 years as a professional guide and tour operator, he has won both national and international dog sledding races. In 1983, he completed a 1700 km dog sledding expedition across the Scandinavian mountain range. Over the last five years, Taisto has won the Swedish long-distance championship 3 times and in February 2017 earned the silver medal in the middle distance world championships in Ontario, Canada. Today, Taisto leads his Lapland Wilderness Tours team to offer thousands of clients the magic and fun of dog sledding. He is a pioneer, professional, and successful business owner who is passionate and extremely knowledgeable about dog sledding tours. He and his team are ready to take you on a wild ride through the Arctic!
Average rating on Lapland Wilderness Tours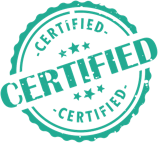 ID checked

Confirmed

Insurance certificate verified

Diplomas and qualifications

Verified
Reviews about Lapland Wilderness Tours
Super sympathische und sehr kompetente Guides.
Une expérience inoubliable !
Instructeur pédagogue, très agréable et intéressant !
Super expérience, je recommande !
L'instructeur était très aimable. Il est venu nous chercher à notre hôtel et nous a ramené.
The pickup was on time and the guide was very very nice!
Incredible winter wonderland experience
The staff were all super friendly and could recommend other activities in the area. They gave a good explanation how the physics of the Aurora
Morning sled tour very OK
Chien de traineau raid 2 jours
The whole family enjoyed immensely
Spannenende Schlittenfahrt, leider ohne Nordlichter
Preciosa experiencia, guía no demasiado
La guía estaba excesivamente preocupada porque estuviéramos bien colocados en el trineo, no se la veía tranquila en ningún momento y eso le quitó relax al paseo. Además no nos paramos para intentar ver la aurora, simplemente viaje de ida a la cabaña, merienda y viaje de vuelta
Das war ein einmaliges Erlebnis!
Unser Guide war sehr freundlich und hat alle Fragen gerne beantwortet. Außerdem war sie ehrlich an uns interessiert. Wenn man bedenken hat wegen eigener, körperlicher Beeinträchtigungen sollte man diese einfach ansprechen. Es wird alles bedacht und darauf eingegangen.
Very nice experience with the dogs and great nature.
The musher was great and we got a lot of information.
Belle balade dans un majestueux décor
Unser Leader war super! Er hat uns erzählt wie die Hunde hier leben, was sie in der Sommerpause so machen und hat uns einzelne Hunde noch genauer vorgestellt. Man konnte sehr gut erkennen, dass er die Hunde liebt und die Beziehung zueinander sehr stark ist.
Wunderbares Erlebnis - Highlight der Ferien
Der Pro hatte ein grosses Wissen über Hunde, Hundeschlittenfahren, Schweden und Kiruna. Die Hunde waren motiviert und der Pro gab eine gute Instruktion.
Nice and friendly people. Good english speaking personal.
Very good and nice people!
Une magnifique expérience
Excellent tour well organized to the satisfaction of the visitor
Excellent instructor and very professional
Unbeschreibliche Ausfahrt!!!
Kitty war eine sehr liebenswerte Hundeführerin und sehr nette Person zum quatschen.
Super nice and friendly instructor
Super instructeur, très sympa mais pas « qualifié » pour les aurores boréales alors que nous avions pris l'activité spéciale
Eine Tour den ich jedem empfehlen kann!
Wir wurden abgeholt und wieder da abgesetzt wo wir wollten. Unser Guide war der Moritz. Während der Fahrt wurde auch viel über die Hunde und allgemein über die Aktivität erzählt. Die Tour hat sich voll gelohnt.
Super et elle parlait très bien anglais ce qui nous a permis de bien communiquer.
He was awesome with great sense of humour
Dog sledding, one of the best experience ever!
The instructor was amazing! Kind, patience and very friendly! She answered at every my questions with passion and love for her job.
mit 4 Hundestärken durch die eisigen Weiten Lapplands
ein grosses Dankeschön an unserern Tourguide Hanna
Great instructor from Germany. He kept us informed and was passionate about his job.
Super Ausflug -> Deutscher Guide
Easy and helpful! A very cool guide!
Amazing experience dog sledding in the arctic
Kitty, Hannah and the team were amazing......and then we got beers and shots at the bar
Anna est super gentille et très pro. Elle nous a fait une super promenade et nous avons pu passer un bon moment avec les chiens. Nous avons même eu droit à voir des rênes sauvages. Moment inoubliable
Sehr netter Guide. Toller Trip.
Les seuls à oser proposer le tour sans même savoir s'il y allait y avoir de la neige. On a eu beaucoup de chance, et c'était une expérience magique!
Awesome Guides and Experience- Highly Recommeded!
Une belle ballade sur le lac encore gelé. Nous étions les derniers de la saison...
Wir waren mit dem Guide Jan unterwegs und müssen zugeben, er war wirklich ein sehr aufgeschlossener und erfahrener Guide. Hat Spaß gemacht mit ihm die Tour zu meistern.
friendly, experienced, doing job with heart
Ballade sympathique en traineau
Très bonne activité , très bon service, les chiens sont heureux et exités de vous emmener en ballade
Très bon service , guide très sympa et souriant