Book with Lepia
Get to know Lepia
The Diving Centre LEPIA was established and built in 2012 by using local stone and natural materials. It includes all the necessary infrastructures for the excellent service for all the scuba divers such as showers, a comfortable waiting room, show room for diving equipment, W.C with wheelchair access and they have built it especially to provide easy access for people with mobility difficulties/wheelchair. The facilities include a classroom, fully equipped with up to date audiovisual for the theoretical diving courses while practical courses for beginners and children will take place in a secure aquatic environment or in the swimming pool. They also have specialist courses designed for people with disabilities (approved by DDI – Disabled Divers International).
Lepia Diving Centre guarantees the safety and security of the divers. They have chosen "Aqualung", one of the most reliable and long lasting companies for diving equipment by Jacques Cousteau, as they want to ensure the safety and pleasure of your diving experience.
The team:
Sakis - Economist and business administrator who loves reading, cooking, traveling and more.
Stam - Mathematician. His best friends are his dogs. Loves walking with them, reading and watching good movies. Permanently unshaved.
Manolis - Skipper in sailing boats. Loves really long walks with his dog, reading and curving wooden figures. Unshaved, but not permanently.
Tony - Lifeguard at EES. Takes care of his dog and enjoys playing PC games. Permanently unshaved.
Yannis - Mathematician. He loves sailing, reading, traveling, and socializing through alcohol - beer mostly. Unshaved.
Karina - Professional Volley Ball player. Owns a cat - why on earth a cat after all these dogs! Loves reading, biking, water skiing and traveling.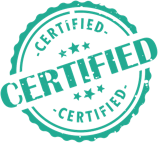 ID checked

Confirmed

Insurance certificate verified

Diplomas and qualifications

Verified
Reviews about Lepia
Exactement ce qui était prévu !
Équipe très sympa, multilingue, accueillante, et à l'écoute. Ils ne sont pas pressés par le temps... c'est aussi ça la Grèce ET la plongée !😉 Ils viennent nous chercher et nous ramènent à notre hôtel ce qui est très pratique et agréable! Merci encore !!
Absolutely a worthwhile experience
Lepia Dive Center was amazing. The staff are so professional and make sure you know everything you need to know before diving. When we were under water the main diver we followed was excellent! He continuously checked in to make sure we were okay. He also took a bunch of pictures for us that he will send through email. If I ever go back to Rhodes I will definitely go back to Lepia !
Super team, moniteur au top et accompagnateur également (deux français ce qui fut plus simple pour nous ) . Explication et consignes clair , très pédagogue, merci à eux nous avons passé un très bon moment.