Book with Les Intraterrestres
Get to know Les Intraterrestres
Join Les Intraterrestres in Aubenas, in Ardèche, to share with them their passion for outdoor sports: canyoning, climbing, caving, via ferrata, etc., everything to make the most of your adventure!
The Intraterrestres team's ethic is to preserve the natural sites it visits during the different activities, in the respect of nature. The team is composed of professional instructors who will guide you in complete safety, including André-Noël, the leader who focuses on caving and canyoning.
For André-Noël, the priority must be given to the quality of the school's work through the constitution of small groups. He now has more than 20 years of experience and is always trying to keep up to date with the technical evolutions of the activities he proposes with Les Intraterrestres. He is a man of the region who knows his territory and the tourist actors perfectly, so do not hesitate to ask him for his good addresses!
"I've always loved being in contact with nature, playing sports and I like to share my passions. I have met people who were already practicing as instructors / guides who accompanied me on the same path" - André-Noël.
Average rating on Les Intraterrestres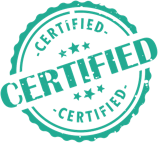 ID checked

Confirmed

Insurance certificate verified

Diplomas and qualifications

Verified
Reviews about Les Intraterrestres
Instructeur au top, bonne ambiance
Un très bon moment sur les parois
Merci a Jean Louis pour cette découverte et toutes ses explications qui ont fait de cet après midi un moment très instructif pour nous et les enfants (12 et 15 ans)
je recommande ce prestataire
André Noël est un passionné jovial et très pro.
Excellent English and on hand to help if needed
Sehr nett, nur leider kein Englisch (oder Deutsch)
Superbe expérience avec un guide super sympa et très attentionné. Un peu d'appréhension pour les 1ers sauts mais au fur et à mesure on ne réfléchit plus!!! On s'est tous régalé! un grand merci encore à Maël!
Réactivité, écoute, sympa quoi!
Descente canon haute Besorgue
Jean Louis est un super instructeur. Bienveillant et motivant pour toutes les étapes. En plus ils nous apprend plein de choses sur la faune, la flore en l'endroit. Génial
Le guide était top sympa et marrant
Une expérience inoubliable !
Un instructeur au top ! Il a su nous aider et nous guider avec perfection, je pourrais y retourner les yeux fermé !
Excellente journée avec un excellent moniteur
un grand merci à Jean-Louis notre instructeur qui a été plus-que-parfait.
Bien organisé, et super instructeur! Merci Etienne pour la balade!
Moniteur très sympa également, lieu de rdv facile d'accès, tout le matériel fournis. Rien à redire
En tapant sur la barre de recherche Google canyoning en Ardèche
Canyoning dans les gorges de la Borne
Super expérience avec belles vues sur l'Ardèche !
Le guide des Intraterrestres nous a très bien préparés puis guidé sur le parcours. Nous étions un groupe de 7 et il s'est bien occupé de ceux qui n'avaient encore jamais fait de la via ferrata et laissé avancer ceux qui étaient plus rapide. Ainsi tout le monde à passé un super moment ! Le guide nous à également donné des informations utiles sur la région.
super experience, à refaire!!
démarrage tôt le matin pour éviter l'attente, moniteur très sympa, explications de sécurité et de déroulement claires
Première expérience de Via Ferrata
Arthur nous a accompagnés sur cette sortie en famille, rassurant, de bons conseils et professionnel
Première expérience de canyoning
Les Intraterrestres avec un moniteur super sympa, Mael merci pour l'accompagnement
Nous ne pouvions pas rêver mieux !!! Rigolo , agréable et instructif !! Patient avec nos enfants , je pense que nous sommes tombés sur le meilleur !!! Merci jean Lou !!
Moniteur très sympa et accessible. Beaucoup de connaissances et d'anecdotes sur les grottes, la speleologie, la région.
Notre instructeur a été parfait, très gentil
Coupés du monde, une bulle de calme et d'histoires sous terre.
Plus qu'un spéléologue, un géologue, un passionné.
Instructeur (Etienne) top, très pédagogue et soucieux du bien être des participants.
Canyoning basse besorgue family
Un grand merci à notre mono Olivier, super sympa, agréable, qui s'adapte à chaque personne, qu'on a plaisir à suivre et à écouter et surtout d'un calme olympien ac les enfants!!!!
L'équipe très sympa malgré débordée au début.
Une bouffée de sensations
Génial avec les enfants et super doué
Vacances en Ardèche entre amis
Lionel est un excellent instructeur, ce fut une magnifique découverte entre amis
Incredible day, you must do this!
The instructor was 10/10. Funny yet informative, I think his name was Matthieu?
Étienne a été super : drôle et très clair dans ses instructions
Superbe première expérience
Instructeur agréable, taquin mais professionnel. Combo parfait pour se sentir à l'aise et nous dépasser sur le parcours !
Au top Ils savent vous mettre en confiance
André noel est au top il est très sociable..
Superbe via et moniteur excellent
Guide très sympa et de bon conseil. Il a trouvé les mots pour rassurer un ami paniqué
Joris via les Intraterrestres. Super sympa !
Pratique pour réserver à distance
Bonne organisation, personne sympa
Lionel did his job with passion!!!
Le Moniteur était passionné par son métier
Mael au top...sympa, pro, pédagogue et patient avec les enfants
Excellent fournisseur qui a su répondre à mes attentes,merci à mon interlocuteur qui m'a contacté pour son efficacité.
Un très bon moment père-fils
Très sympa, humaniste et géologue! Je recommande!
Très pro, disponible au téléphone arrangeant sur les horaire.
Le guide était vraiment gentil et nous a aidé du début jusqu'à la fin .
Marvellous spot, cool guide, totally awesome!
André-Noel knows climbing
Safe and enjoyable climbing
Very good, Wanted to make sure we all enjoyed our activity
Très professionnel, rassurant, connaissant parfaitement ce milieu naturel. On le recommande et on le remercie encore de nous avoir permis de vivre ces moments !
Très professionnel et super sympathique
Très a l'écoute de ses clients
Super expérience en famille
Super et inoubliable journée : lieu d'une beauté à couper le souffle, nature préservée et encadrement au top !
Parfait : calme, attentif à tous, et soucieux tant de la sécurité que du respect de l'environnement
Compétent attentif et sympathique
Instructeur patient, sympa et qui encadre très bien.
Awesome Canyoning Experience
Very nice, polite and skillful instructor, daring to take everybody to the limit. Some better English would be nice.
Super canyon malgré qu'on ne pouvait pas faire du tyrolienne à cause des orages
On a trouvé le site malgré qu'il manquait des panneaux pour trouver facilement sur la route.
Tout était parfait! Superbe journée!!! Mention spéciale pour Ben...super moniteur!!!
Moniteur hyper à l'écoute, patient, attentionné et sympathique. On ne peut demander mieux!
De instructeur was geweldig. Super uitleg wat je bij elke sprong moest doen.
Really helpful and knowledgeable
Via Ferrata du Pont du diable
Nous sommes partis avec Joris. Un instructeur super, a l'écoute et qui prenait son temps avec chaque personne. Il ne cherchait pas à allé le plus vite possible. Il cherchait avant tout à nous faire découvrir sa passion. Réussi ! Nous étions très bien encadrés, explications claires. Instructeur au top
Mr très sympa,et très bon communicant
Good knowledge of the river and activities. Made the trip fun.
Très bon guide sympa et décontracté.
Enterrement de vie de garçon réussi !!
Notre accompagnateur était très sympa nous a bien expliqué ce qu'il fallait faire où il fallait sauter ... Merci .
Une via Ferrata entre amis au top !
Gilles est super sympa et ses explications sont bien claires