Book with LOLgarda
Get to know LOLgarda
You don't really know what L.O.L means until you've met the team of LOLGarda! Let them define the Live Outdoor Life spirit for you!
L.O.L has found the most incredible spots to practice outdoor sports, they invite you to follow them in the beauty of Lake Garda, Trentino and the rest of the Alps!
With them, you can live new adventures and try all the sports you've ever wanted to start. You'll be in the good hands of professional alpine guides who are passionate about what they do and will teach you all they know with love and fun.

You only need to choose which activity suits your expectations best and bring your good spirit and desire to discover new experiences. The LOL team will take care of the rest so that you can enjoy your moment and leave the region with unforgettable memories!
"The only risk you run is to have fun, L.O.L, the perfect choice for your memorable days in the nature !!"
Average rating on LOLgarda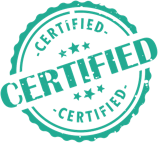 ID checked

Confirmed

Insurance certificate verified

Diplomas and qualifications

Verified
Reviews about LOLgarda
Via Ferrata Rio Sallagoni trip
We felt very safe with Lisbet and Andrea, they also gave lots of information on the culture and surrounding area.
Our instructor, Claudio, was excellent, informative and was great at taking into account the needs of our 11 year old.
Instructors were very pleasant and helpful.
Uns wurde das komplette Equipment (Neoprenanzug, Handschuhe, Neoprensocken, Helm, Harnisch) gestellt. Wir benötigten nur Badeklamotten drunter, Turnschuhe und ein Handtuch für danach.