Book with Lyngen Adventure
Get to know Lyngen Adventure
We are not your everyday tourist company. Ethics, safety, sustainability and good times mean more to us than a quick buck.
If we're not having fun, neither will you! This means that you are our guest, and you are guaranteed a good time!
Behind Lyngen Adventure is a team of people who are extremely passionate about what they do.
Our motto? Great experiences, with even greater people!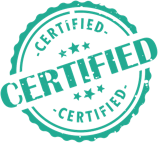 ID checked

Confirmed

Insurance certificate verified

Diplomas and qualifications

Verified