Book with Mushing Pirineus
Get to know Mushing Pirineus
Mushing Pirineus is a company formed by a team of qualified mushers with over 15 years of experience in the world of sled competitions and activities for the tourism sector.
The expert team will help you discover the world of mushing in their kennels located in Andorra where they offer activities for everyone.
Mushing Pirineus brings you closer to animals and nature by teaching you about the different forms of canine related activities: mushing, bikejoring and canicross.
They offer both family friendly activities of 15 minutes and exhilarating adventures that can last up to 2 hours, giving you a chance to drive the dogs and sled for yourself.
All outings can be conducted in Spanish, English, French and Catalan.
Average rating on Mushing Pirineus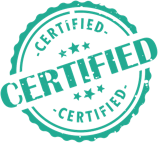 ID checked

Confirmed

Insurance certificate verified

Diplomas and qualifications

Verified
Reviews about Mushing Pirineus
El guía que nos llevó (Toni) un 10 en todos los aspectos. Seguro al volante, simpático, flexible en cuanto a lo que le pedíamos (parar un momento para hacer una foto, por ejemplo). Excursión muy amena gracias a todas las curiosidades y anécdotas que nos iba contando.
Une monitrice super sympa, tres avenante. Elle a choisi un bon cadre pour nous prendre en photo pour avoir un souvenir !
Un accueil solaire et une convivialité de tout instant, comment dire autre chose que merci pour votre gentillesse.
Super gentille et à notre écoute
Très sympa ! Mon fils a eu le droit exceptionnellement de refaire le tout une seconde fois!
Super. Très pro et très sympas
Magnifique moment, un paysage sublime, 1000 merci 🙏🙏
Tres gentille et bien veillante
Instructeur accueillant et très sympa, qui nous a même pris des photos
Super accueillants, très gentils
Activité qui vaut le détour
Super instructeur, elle nous a présenté les chiens un par un, expliqué pleins de choses. Une très grande gentillesse.. je recommande cet endroit.
Sortie chiens de traîneaux
Jordi was very cool and answered all the questions we had about dos sledding
Une activité extraordinaire
Excepcionales. Cuando alguien ama lo que hace se convierte en algo muy especial y ambos instructores lo son!
Super ! En plus elle parlait très bien français et à pris le temps de les prendre en photo et de parler de ses chiens avec beaucoup de passion ! Un vrai moment de partage !
Très compétent et très sympathique. Encore un grand merci à Alberto.
Bien mais manque de sécurité
Personnel très sympa. Je naisse juste la note car au niveau sécurité ce n'est pas parfait. Manque des casques!!!
Both instructors were friendly
tempo curto, mas experiência muito agradável. Recomendo
Activité réduite à cause du manque de neige
Les 2 instructeurs sont très sympa et accueillants.
Super activité je recommande
Instructeur vraiment très gentil, ils aiment leur métier et le prennent à coeur !
Très très sympa. Ils aiment parler de leur passion
Très compétent explique bien
super sympa, avec des poses pour des explications et prises de photos
Snowmobile grau roig. Super !
Mushing in Grau Roig with Adrenaline Hunter
Friendly but kept us waiting nearly 30 minutes after the allotted time. They were.clearly not expecting us which was not her fault. There was nobody to meet us at the advised meeting point. I had to phone Adrenline Hunters who just told me to phone the instructor direct.
Very nice activity, fun & enjoyable!
The meeting point was wrongly informed in the confirmation email, but luckyly, we arrived to Arisal 1h before the activity beginning and we could go to Pal (20min far by car) and start in time.
Though the sledding was amazing, it was hard to find the location or our guide. No clear signs.
Our pro was talkative and helpful, stopping to take photos of us.