Book with Paddle Paradise
Get to know Paddle Paradise
Everything started a few years ago, when Manu decided to get on his Stand up Paddle board and embark on a circumnavigation of Rhodes. He wondered all around the island before reaching the secluded southern coastline at the East coast, near the fishing village of Stegna. Amazed by the spot and its tranquility he decided to set up Surfers Paradise and organise the best SUP tours in the island of Rhodes.
Stegna beach is a place of unspoilt beauty - hidden beaches, secret caves and coves of crystal clear turquoise waters. A magnificent beach to explore on a stand up paddle board. Manu found the real paradise there and he can't wait to share this experience and adventure with other like minded adventurers.
The base is located between the major tourist destinations of Rhodes City and Lindos at the traditional and unspoiled fishing village of Stegna.
Stegna is tucked away at the foot of a rocky ravine. The views from the top of the winding road down into the town are breathtaking and set the scene for what is to come. Don't expect to find crowded beaches packed with beach umbrellas and sunbathing tourists in front of all-inclusive giant hotels. Rather, Stegna has a few traditional tavernas mostly specialising in locally caught fresh seafood and is a favourite place for locals looking for a quiet place to swim and relax.
Average rating on Paddle Paradise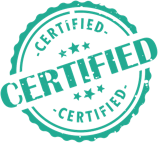 ID checked

Confirmed

Insurance certificate verified

Diplomas and qualifications

Verified
Reviews about Paddle Paradise
Instructor was amazing! Patient, fun, intelligent and made the tour great.
Very nice people, easy to talk to, relaxed and good vibes.