Book with Pro-Active Adventure Crete
Get to know Pro-Active Adventure Crete
Crete Adventures offers adventure activities in the Chania district of Crete. This area of Crete has some of the most beautiful countrysides on the whole island. We operate from the small fishing village of Kalyves and offer our adventure activities to Adventurous holidaymakers, Families, Groups Of Friends, and School Groups, who wish to enjoy an adventure activity while they are on holiday in Crete.

Pro-Active Adventure Ltd. is a UK based activity company and is the parent company of Crete Adventures, so you can be sure of the same high standards of health and safety as the UK. Pro-Active Adventure is licensed by the AALS and is badged by LOTC, so we ensure Crete Adventures operates to the same safety procedures and operational practice as we do in the UK.

We have a dedicated team of English and Greek-speaking specialist instructors that lead our outdoor activities in Crete. Some also have a level of Italian, French or German language. All equipment used for outdoor activities in Crete is tested to EU standards and is inspected by the Crete team to the same rigorous procedure as UK regulations.
Average rating on Pro-Active Adventure Crete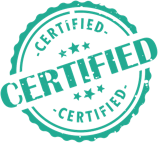 ID checked

Confirmed

Insurance certificate verified

Diplomas and qualifications

Verified
Reviews about Pro-Active Adventure Crete
Dimitrios Bourdas was very helpful, entertaining, talkative, relaxed and knew a lot about the environment, but also a lot more. He made this trip!
Instructeur super gentil avec une joie de vivre qui est communicatif. On voit très bien que ce n'est pas qu'un métier pour lui mais une passion qu'il aime transmettre.
Instructor was patient, had great local knowledge, helped those of us not accustomed to rock climbing and let us shape the tour. We ended up doing 3 hours total.
Fantastic sea kayaking experience
Vasilis was the perfect guide. He guided us to some great places. We got to swim on a small deserted beach, snorkel from a small island, kayak down the river where we spotted turtles and gave us information about nature and the history of the area.
It was really nice day for the activity, Dimitrios could tell us things about the nature there.
Coastering en Crête à Khalifa beach top génial ! Merci Dimitri
Vasilis ist ehemaliger griechischer Navy Offizier und weiß was er tut. Genialer Typ der einen auch richtig pusht.
Vasilis - he was so patient and helpful through the whole tour. We definitely weren't the easiest customers but he took his time and helped in every way possible. Furthermore he has broad knowledge about the nature and we got lots of useful information.
Excellent guide. Planned everything out to our capabilities.