Book with Rhodes Roads
Get to know Rhodes Roads
In Rhode's Roads they believe in alternative ways of discovering the world. They are a team of locals and "foreigners" who have come to love Rhodes and gone native. Their primary concern is to protect nature but also to help others explore every corner of it.
They offer a homely atmosphere and welcome anyone who chooses alternative tourism with open arms. Their goal is to allow visitors to rest, "recover" mentally and physically to go back strong to their day-to-day lives with vivid holiday memories.
In addition to taking guests around the well-known sights on Rhodes, a cosmopolitan island popular with tourists, they will have the chance to discover untouched land where the scenery changes rapidly under the deep blue of the Greek sky, besides charming beaches and crystal clear waters.
Rhode's Roads choose means of transport that respect the environment. The mountain bikes they provide to the guests are tailored to the rider's body type and they offer cutting edge products from the bicycle industry (SPECIALIZED Hardrock).
All guests are also provided with safety gear. The only motor vehicles they use are jeeps and minivans, used to pick up guests, drop them off at the airport or go quickly to the medieval city of Rhodes and the ancient acropolis of Lindos.
Average rating on Rhodes Roads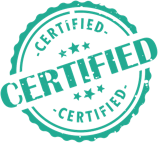 ID checked

Confirmed

Insurance certificate verified

Diplomas and qualifications

Verified
Reviews about Rhodes Roads
Was fabulous to do. On my next visit to Rhodes I'll definitely will do it again.
The instructors gave a clear explanation how to handle the kayaks and where always around for an helping hand.
The highlight of our holiday
Dimitris was friendly and provided us with interesting information about the island and its history. He led the activity well, but also provided enough room for spontaneity.
Wonderful day with Dimitris!
Dimitris was great! He had a lot of useful knowledge, was very funny, but also let us experience the trip ourselves—meaning, he wasn't overly chatty which we appreciated.
Discovering Rhodes by the sea.
Well, our provider was the best. He was very accommodating and knowledgeable He spent time making fresh lunches in advance, brought us fresh bread and baklava as well. Because they are a small company in Rhodes they cater for you needs and were very professional from pick up through to drop off.
Very knowledgeable and had a great command of the group
It was great, well organized and suitable for family
A great person first of all, good instructions for the beginners and has very valuable informations
Left wanting and a little frustrated
Nice chap but did not consider the crew pairings correctly and seemed to want to rush the event to finish early - did not consider the different abilities of each participant. Nice lunch and plenty of cold water.