Book with Santorini Kitesurfing
Get to know Santorini Kitesurfing
Santorini Kite is the first and only kitesurfing centre in Santorini. The experienced instructors of Santorini Kite have wandered the four coins of earth kitesurfing before finding their favourite spot at Monolithos beach. - A beloved spot in Santorini with the characteristic dark sand and the waves 24/7.
Founders of Santorini Kite are Jim and Manolis.
Jim: It was back at 2003 when Jim first initiated himself into kitesurfing as a hobby. Sonon he realised that it wasn't really a hobby but a lifetime passion. At 2009 he started working in Paros as a Level 2 IKO instructor, and afterwards at major kite destinations like Kos, Lefkada and Athens. At 2015 together with Manolis, they found Santorini Kite.
Manolis: As a kitesurfing traveller, Manolis first found out his passion for kitesurfing in Cape Town. He took his first steps in Cape Town and later on he decided to become a kitesurfing instructor upon his return to Athens. Enthusiastic with great skills he looks forward to meeting you and sharing his passion about kitesurfing with you. Since 2015 he is the co-founder of Santorini Kite with Jim.
Maciek: Only 21 years old with great talent, Maciek comes from Poland and is one of the few great kitesurfing of his generation. IKO Level 2 Instructor, he is also capable of teaching you how to windsurf and SUP surf. He has worked in major kitesurfing spots like Italy (lake Garda), Thailand and Poland.
Average rating on Santorini Kitesurfing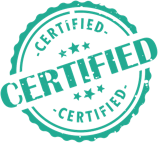 ID checked

Confirmed

Insurance certificate verified

Diplomas and qualifications

Verified
Reviews about Santorini Kitesurfing
Amazing experience in Santorini