Book with Surfin'Bird
Get to know Surfin'Bird
Surfin'Bird kite and windsurf school is located in Rhodes, on the beach of Theologos, a village just 10 minutes away from the island's airport and 25 minutes from Rhodes town.
Whatever your level, or whether you are a kiter or a windsurfer, you can take full advantage of the beautiful long beach, to enjoy your favourite sport and improve your technique. There's no better place to make the most of your lessons conducted by the friendly instructors of Surfin'Bird.
The Theologos beach is definitely one of the most "beginner friendly" beach to kite or windsurf in the whole of Rhodes, because of its position and wind, you never drift away from the shore!
Good to know, the wind starts off calmly in the morning, making it ideal for beginners to try out and progress.
As the day passes, the wind picks up slowly, creating excellent surfing conditions for more advanced kiters or windsurfers!
Lessons are available in Greek, French and English.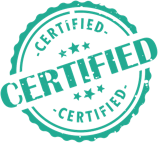 ID checked

Confirmed

Insurance certificate verified

Diplomas and qualifications

Verified