Book with Surfisland
Get to know Surfisland
Surfisland was founded three years ago by Manolis and Konstantinos, two people really passionate about waves and surfing.
Manolis is one of the top Greek freestyle athletes. During summer you will find him spinning around and doing aerial tricks or under a cedar tree playing his guitar in the sunset. During the winter time, he likes chasing the waves around the Crete. He has more than 15 years of windsurfing experience and over 10 years as a windsurfing instructor. His experience and his passion is our guarantee for your maximized fun in the water.
Konstantinos is a true wave addict being one of the most aggressive Greek wave sailors. He stepped on a board at the age of 13 and his life changed forever. During the past eight years, Konstantinos has been chasing big windsurfing waves everywhere in Greece, though during the most recent five years he had become a passionate surfer as well. So, if you see nice waves, big or small anywhere on Crete, you may find him riding them with or without a sail but always with a big smile! Though Konstantinos is equally comfortable instructing children as well as beginning adults, his expertise for windsurfing and surfing enables him to share his passion with experienced clients as well. It is, therefore, no surprise his motivation is to see a smile on your face as you experience Western Crete's water magic.
Average rating on Surfisland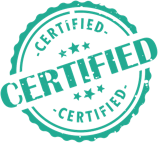 ID checked

Confirmed

Insurance certificate verified

Diplomas and qualifications

Verified
Reviews about Surfisland
Private surfing lesson for beginners.
Experiencing surfing for the first time with Kostas (Surfisland) was such a positive experience! He was very knowledgeable, patient, and encouraging. Really took his time to ensure I get the best possible experience. Highly recommended!!!!