Book with Tom Rafting
Get to know Tom Rafting
Tom Legeay, founder of Tom Rafting started kayaking when he was only 11 years old. His passion for water sports led him to compete in the French Championships for over 6 years.
He completed his teaching diploma in 2005 whilst he was a trainee guide in Dordogne and Vézère. He also taught at 2 water sports centres in Spain, mainly in the river Noguera in the Spanish Pyrenees. In 2007 he decided to set up his own school in the south west of France.
Tom has been lucky enough to have rafted not only in France and Spain, but also Morocco, Mexico, Honduras and Colombia.
In 2016, he completed his IRF diploma, enabling him to teach white water activities anywhere in the world. This is a real coup for him, as it is very rare to find a guide in France who has this diploma.
The IRF is in the forefront of raft safety worldwide. They teach instructors how to preserve the environment and the rivers they raft in.
All excursions can be conducted in French, English and Spanish.
Average rating on Tom Rafting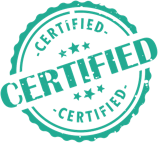 ID checked

Confirmed

Insurance certificate verified

Diplomas and qualifications

Verified
Reviews about Tom Rafting
Day full of fun, adventure and rafting
Tom's amazing and one the nicest instructors encountered.
Jeremy et Tom sont de très bons instructeurs et très sympa ! Jeremy a même pris le temps de nous expliquer le paysage autour, la flore, la faune, on a adoré ! Merci !
Une activité au top avec une équipe géniale
Ah mais géniaux pas d'autres mots accueillants souriants marrants déconnants et une pointe d'instruction
Matériel de qualité, propre et neuf Instructeur au top, briefing clair
Moniteur très sympathique qui partage sa passion !
Big lads in the river go large
Talented, dedicated individuals with a genuine passion for kayaking, a lust for le eau blanc, and a laudable desire to impart that same love to their charges