Book with Troll Expeditions
Get to know Troll Expeditions
Troll Expeditions is the best company for you to discover Iceland, also called the land of fire an ice! Explore its glaciers and climb its frozen waterfalls.
Troll Expeditions describe themselves as adventure experts and your friend in Iceland. Their sole objective and motivation are to create happy memories for all friends visiting the land of fire and ice!
Their approach to business is that they want you to rely on them as if they were your friend that lives in Iceland. They wish to show you the secret spots, share the inside stories and venture off-the-beaten-path with you.
They're all about adventure travel in one of the few countries where the forces of nature remain almost wild. They will provide you with knowledgeable and adventurous experts and all the safety equipment and gear you need. You just need to bring a strong dose of enthusiasm and an appetite for life-changing thrills.
The team is formed by the some of the best professionals in the tourism industry with vast experience. The Troll family is very diverse and it includes professional guides, certified glacier guides, advanced drivers, and other highly qualified staff members.
Average rating on Troll Expeditions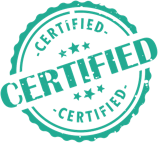 ID checked

Confirmed

Insurance certificate verified

Diplomas and qualifications

Verified
Reviews about Troll Expeditions
Awesome guide, nice ice walk, but nothing really special to see
The guide was really awesome!
Our instructor Natalia was funny and her instructions were very clear.
Amazing Glacier and Guide
He was so fun and knowledgeable. Lead us on such fun paths to see so many beautiful features of the glacier. Was patient and allowed us time to really appreciate our time on it. Funny and enthusiastic. Made for a really fun group to experience this with.
Beautiful Cave and Wonderful Guide
Very knowledgeable and enthusiastic. Patient with us and allowed us different options for how we'd like to explore the cave.
Hele enthousiaste begeleider die veel vragen stelde aan de groep en er daarna een verhaaltje over vertelde. Hij wilde je ook helpen met foto's maken toppie
Our tour guide José was very good and he seemed to enjoy the tour as much as we did.
Janet was our instructor and she was awesome! Very informative and showed all the interesting parts of the glacier. We were very lucky to have her and enjoyed the stories she had to tell.
Troll expeditions - vicenzo
Super guide with a heart for nature!
The instructor was a great help and was very knowledgeable about the glacier
Boris is a great and fun guide
Ein sehr schönes Erlebnis
Number 1 thing to do in iceland
Our instructor for the tour was Sam. She was really friendly and outgoing. She explained everything perfectly and was open for questions. Don't believe anything she says straight away, she likes to make a joke every now and then :-)
Humorous, communicative and helpful.
L'instructeur était sympathique et agréable