Book with Tsambikos Watersports
Get to know Tsambikos Watersports
Combining traditional watersports with innovative new attractions, head to Rhodes most popular beach for a wide variety of watersports, courtesy of Tsambikos Watersports.
Located on the golden shores of Tsambika Beach since 2009, Tsambikos Watersports has long been a benchmark in traditional and innovative action sports along this iconic coastline in Rhodes.
Stretching out for 800m on the east coast of the Greecian island, the calm and shallow waters of the Aegean are the perfect place to enjoy one of Tsambikos Watersports all-action adventures that include everything from scenic parasailing flights to the latest inflatable watercraft!
A team of local experts born and bred along the shores of this holiday island, Tsambikos Watersports's goal is to create a safe and friendly environment for all of its guests and holiday makes. Combining professionalism with a friendly attitude their instructors provide customers with the best possible service - conveniently located on one of Greece's best beaches.
Only 25km from central Rhodes, this pure-sand beach has survived development seen on other parts of the island due to its ownership by the Orthodox Church. In fact, Tsambikos Watersports is overlooked by the church of Panagià Tsambika up on the headland.
Considered as one of the best beaches on the island due to its crystal clear waters that are ideal for young families - it also makes it a great place to try a new watersport where the sea is protected and shallow.
Come and visit Tsambikos Watersports on your next holiday in Rhodes and amp up the action, enjoying the amazing location and the friendly atmosphere.
Average rating on Tsambikos Watersports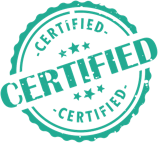 ID checked

Confirmed

Insurance certificate verified

Diplomas and qualifications

Verified
Reviews about Tsambikos Watersports
Very nice activity, excellent instructor
Super nett. Wir wurden mit einer Matte abgeholt, da meine Freundin seekrank wurde. So hatten wir noch eine Aktivität, die Spaß gemacht hat.
The owners were really nice and they can take pictures of you and videos
Parasailing at Tsambika Beach
Friendly and chatty. Talked you through everything, easy to understand
The instructors are very nice,they given us clear instructions.