Book with Vertical Emotions
Get to know Vertical Emotions
For Vertical Emotions the mountain is their passion. It is present in every aspect of their lives, so they are dedicated professionally to share emotions and the values ​​that define them.
That way they can offer personalized service and quality, security and reliability. They assess the potential risks, and act on it. They will accompany and train people so that together with them you can enjoy and learn everything that nature has to offer.
Vertical Emotions is a provider of active tourism, led by certified guides and mountain guides. They organize different outdoor activities for groups, and individual adventurers, to allow you to experience the associated feelings to their passion and profession.
We work in the entire province of Girona and their activities take place between the Costa Brava and the Pyrenees. Safety is their main quality feature, and providing vertical emotions, their motivation!
Join them and let yourself gain new experiences with them.
Average rating on Vertical Emotions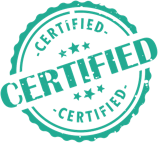 ID checked

Confirmed

Insurance certificate verified

Diplomas and qualifications

Verified
Reviews about Vertical Emotions
Our instructor was super good, he explained everything very well
Superbe site, via ferrata sportive mais bien sécurisée
Bon encadrement avec conseils adaptés au niveau
Vertical émotion. Nous avons eu Marc comme guide, très attentif et attentionné, qui nous a fait découvrir cette activité avec passion. Nous vous le recommandons fortement!
Via ferrata Cala del Moli
Favorite activity o our trip to Spain
Bernard was great - arrived promptly and was very helpful getting me through some of the more parts.
Coastal Via Ferrata at Cala del Moli on the Costa BravA
Vertical Emotions. Guide was fantastic! Arnold helped us along and talked with us. It was an amazing view and was a great challenge to climb (but also felt totally safe at the same time). A very unique way to see the Via Ferrata
Unbelievable day with vertical emotions
He was very accommodating and helpful and took wonderful pictures of us that will help create amazing memories
Via ferrata - Cala del moli
Our guide was great. Helped us across the more difficult parts by showing us where to put our hands and feet. He took pictures and send them to us by mail.
Pour ceux qui ont envie de sortir de leur zone de confort
Instructeurs très professionnels.
Bernat was very friendly, it felt safe and he helped and motivated the kids in a very good way. Sent us the pictures he took of us the same night.
Très professionnel et parle français !
Magnifique via avec notre guide super sympathique, vraiment à recommander
le moniteur a été très sympas
Très bien,nous avons dû reporter une première fois,pas de problème pour changer et rappel 24h avant pour confirmer
Très belle Via Ferrata et très sympa
L'instructeur au top. Il a su mettre mon fils en parfaite condition pour passer quelques passages délicats. Franchement merci à lui. Nous sommes français et parlons très peu l'espagnol. Il nous a tout très bien expliqué avec un français spanish génial. Mais enfants ont adoré.
The instructor was awesome he was very helpful, and super patient during the diffficult sections.
On time. Very professional.