Top 7 French Basque Country Activities to do in Summer
Surfing
There is no shortage of places to surf in this region, whether you're a seasoned pro or trying it out for the first time, there is always a break suited to you. For those looking for a more "user-friendly" break, then head to the Cote des Basques beach and sign up to a surf lesson led by expert teachers who have countless surf-hours under their belts. If you're feeling ready to take on something a bit heavier then there is an array of point breaks and stronger beach breaks up and down the coast, stretching from Anglet all the way down to San Sebastian in Spain.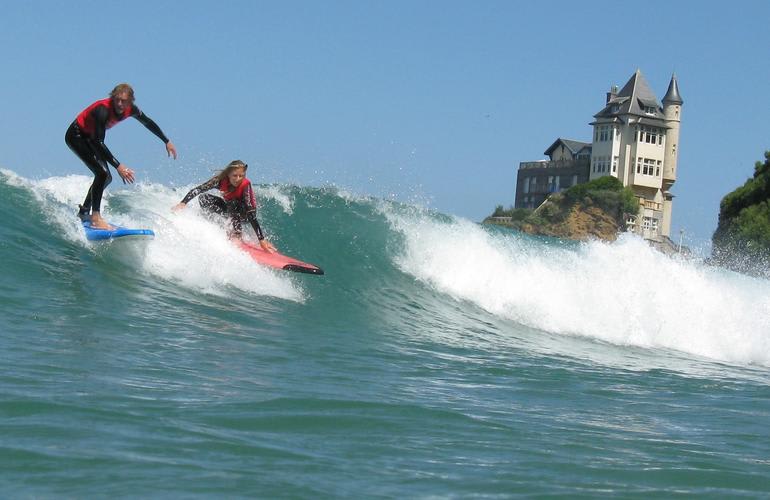 Hiking La Rhune
Part of this regions charm is the stark contrast between the landscapes, the Pyrenees mountains tower over the sea forming a dramatic view and an abundance of activities. The highest peak in the Basque Country is Larrun, or La Rhune in French, reaching a grand height of 905-meters and located on the border of France and Spain. With a few different places to start, you can pick your level of difficulty with some sections being steeper and more challenging than others. The hike up offers incredible panoramic views of the surrounding towns all the way down to Les Landes on the French side and San Sebastian on the Spanish side. Once you reach the top there's a place to refuel with a selection of tapas and some liquid courage to prepare you for your descent down, however, if you aren't feeling like walking back down there is The Petit train de La Rhune, a meter gauge rack railway that'll provide you with a new view of the mountain and, perhaps, a welcome rest.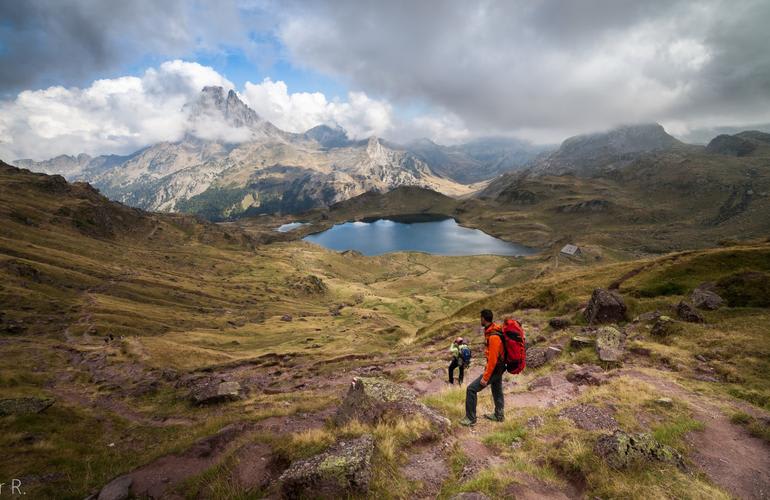 Paddle Boarding
If riding waves aren't your thing but you love being in the water on a board then stand up paddle boarding is for you! Of course, you can take waves on a SUP but it's also a great way to tour the coastline using pure man-power and balance, some of the boards are even buoyant enough for your little ones (or lazy ones) to sit on the front . Rent a board from one of the surf school tents or shops that line the Cote de Basques beach, with the option of taking it for a day or even a week if you just can't get enough! Stand-Up Paddle boarding is a great all-over body workout and an alternative way to see the sights, as we said earlier, the sea is warm enough this time of year too so you'll just need your swimsuit or boardies and good layer of water-resistant sunscreen, because even the pros fall in…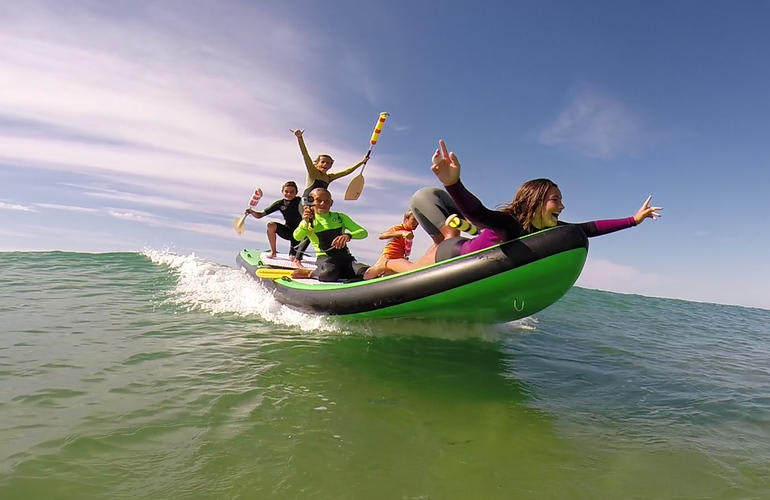 Scuba diving
Jump aboard at the Port des Pecheurs, a charming little fishing port in the heart of Biarritz, with the scuba diving club. An association with years of experience and an indispensable knowledge of the local dive spots. Experience your first dive, 3 levels of training, sea trips with dives ranging from 25 and 45 metres deep to discover the flora and visit to wrecks and even a thrilling night dive! No matter what your level or preference there is a dive suited to you, and all the equipment, fins, tanks, masks, wetsuits, is included, so you can just turn up and embark upon this sub-sea level adventure.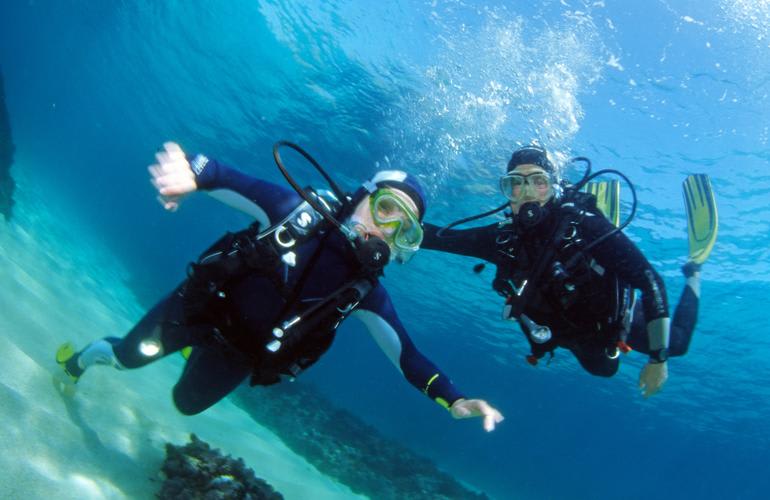 Jet Skiing
Up the pace and discover the region from a different perspective from the seat of a jet ski! Rent your watercraft from the water's edge in Hendaye, a coastal town located on the French side of the border in the Basque Country, and set off on your adventure! Cruise down the coast past the neighbouring towns of Saint Jean de Luz and Anglet, keep a look out for the famous Hotel de Palais and Casino on the Grande Plage in Biarritz. A fun activity for all the family and guaranteed to provide endless laughs and thrills as you bounce over the swell bumps while discovering this beautiful coastline.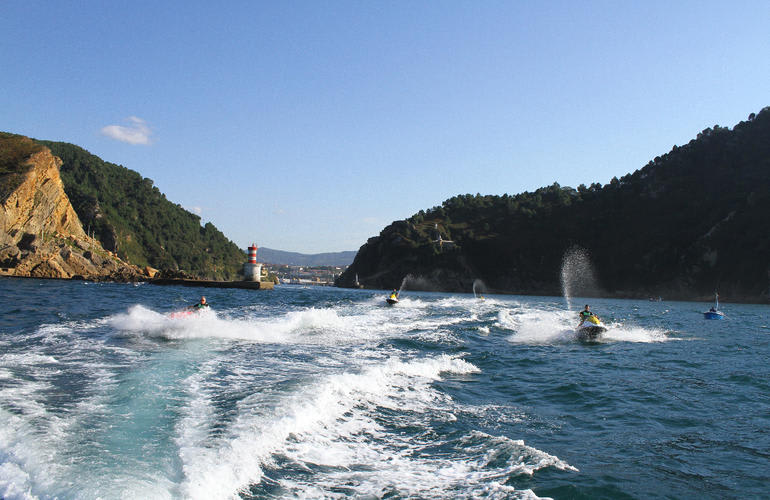 Climbing
As great as the Basque Country is (and it really is) it is quite notorious for its heavy rain showers too, after an especially hot spell it's not abnormal for the heavens to open and unload with a bucket load of rain or a spectacular electric storm! However, don't let this put you off as it never lasts long, and you can still find something fun to do, like, for example, the indoor climbing wall in Bayonne. Bayonne marks the end of the Basque Country on the French side and is a beautiful little town if you do have time to wonder around. The climbing wall is open all year around and caters to beginners, kids and experts alike, this indoor bouldering centre reaches up to 4.5 metres in height with highly padded impact mats surrounding it ready to catch you if you fall, because in bouldering you aren't attached to wall with ropes and carabiners.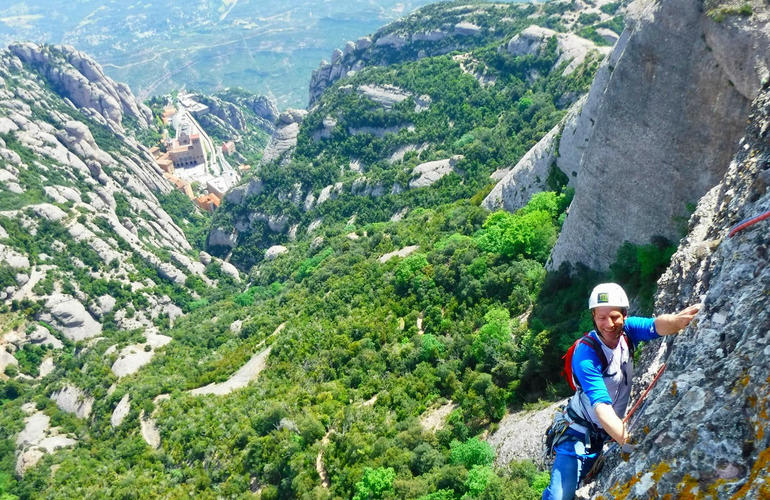 Rafting and Sea Kayaking
It's time to raise the heart rate with some adrenaline-filled white-water rafting, the Basque country is home to the River Nive which offers a great opportunity to navigate the tumultuous spring snow melt in an inflatable raft. You can choose between variety of routes which all take different times and are suited to different levels, ranging from a fun family day out to an extreme down river descent. If you're missing the sea already, you can rent a sea kayak, seating either one or 2 people, and take to the ocean with your paddle and a good sense of adventure. Discover the surrounding areas with an expert guide who will take you on an unforgettable tour of this beautiful region.
The Basque Country is a great place to visit if you love thrilling activities and the rush of spending time in natures great creations, so, if you're only passing through or you get the chance to spend a week there, it's guaranteed you won't run out of fun and exciting activities to do. Bonnes vacances!
Article by Charlotte Williams