Book with FUN ACTIVITIES AZORES ADVENTURES
Get to know FUN ACTIVITIES AZORES ADVENTURES
Fun Activities Azores Adventure loves adventure, loves to explore and loves nature!
Since they are completely in love with the Azores region of Portugal, Fun Activities Azores wants to share their passion with you! That is the only reason why they exist!
Comprised of a team of competent and knowledgeable guides, who are trained and prepared, they offer total commitment and dedication. They will provide joy in what they do, security and flexibility.
You can expect from them to want to share and maintain the beauty and legacy of Azores for all future generations, local inhabitants and visitors.
The team:
Paulo Medeiros: General Manager & Guide
Mónica Soares: Booking Manager & Guide
Mariana Araújo: Media Content & Booking Manager
Our Guides:
Joao Barreiros
Bruno Bagnari
Joao Câmara
Cláudio Santos
Ricardo Fonseca
Ricardo Andrade
Marica Micallef
Average rating on FUN ACTIVITIES AZORES ADVENTURES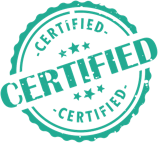 ID checked

Confirmed

Insurance certificate verified

Diplomas and qualifications

Verified
Reviews about FUN ACTIVITIES AZORES ADVENTURES
The leaders were great fun and did a fantastic job for all 4 of us, including our 9 year old who was a bit nervous at the start
les cascades sont incroyablement belles, les instructeurs étaient sympa, à l'écoute et bienveillants... en extra nous avons goûté des biscuits de la region et appris des choses sur la faune
Very friendly and great guys
The instructors were helpful and funny
They were kind and funny, when my brother did not dare to come down you guys had a solution and that is great.