Book with Heli Alpha
Get to know Heli Alpha
HeliAlpha has many years of experience in providing top quality tours in Santorini and Crete. Through the branch of Heli Alpha in Greece, the company has been providing the best possible service in regards to helicopter tours and flights. It is by far one of the most reliable companies in Europe fulfilling all national and European regulations in matters of commercial operation.
The main base of the company is in Chersonissos in Crete, which is between Heraklion Airport and Elounda. The company has a temporary base in Santorini for the summer, providing its helicopter tours in the island of Santorini. Their fleet consists of three Airbus helicopters with a capacity of up to 5 passengers. With their own fleet of helicopters, the crew of HeliAlpha will make sure of your safety and that you have the best time during the flight, getting to know the places you visit.
HeliAlpha: "Safety, reliability and professionalism is our philosophy in any kind of mission."
Average rating on Heli Alpha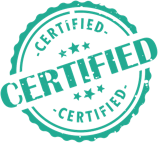 ID checked

Confirmed

Insurance certificate verified

Diplomas and qualifications

Verified
Reviews about Heli Alpha
Very professional and kind team.
Notre pilote était à l'écoute, disponible et bienveillant
Our pilot was great, really experienced and made us feel safe throughout.
Helicoopter tour of Santorini
HeliAlpha Helicopterservice
Santorini from above! Breathtaking!
The pilots were great, very helpful, knowledgeable and welcoming
Nice pilot, and the staff were quick to response my inquiry!
He was very polite, professional and informative
Very friendly and took time to explain things.
Heli alpha was terrific. The uplift for the trip wasn't available but we got a taxi.The driver took us to the airport, wrong place, called the phone number given by Adrenaline Hunter, problem sorted, a car took us to the place, we had our flight and then took us back to our hotel. The place where the helicopter was situated was remote and clearer directions are needed as local taxis couldn't find it, but it didn't spoil our trip.