Book with Santorini Divers Action
Get to know Santorini Divers Action
Explore, protect & educate with discover scuba diving experiences in Santorini, courtesy of Santorini Divers Action!
Founded in 2019, Santorini Divers Action represents a team of passionate ocean conservationists based on the Honeymoon Islands of Santorini in the Cyclades, Greece. Draped in mythology and deep cultural significance, the impressive islands of the Cyclades offer dive sites that are quite unlike any others on the globe.
Passionate scuba professional divers, they offer to everybody a range of diving experiences and scuba courses, including activities, diving excursions, diving courses and the distinctive speciality "Volcano Diver", private diving and boat tours, snorkelling excursions. Offering discovery dives and adventure dives for all ages and abilities, their team of PADI & SSI qualified dive masters operate day trips during the summer season to home reefs, unique wrecks and the iconic submerged volcanoes of The Caves!
One of the only places in the world where you can visit an active underwater volcano, Santorini Divers Action offers unique tours of Nea Kameni - where you can explore the volcano, see its crater, touch the lava rocks and feel the steaming volcano up close. Santorini is also home to another unique underwater feature - The Canyons, a pathway of swim-throughs and caverns that make this site a unique experience for your logbook!
Scroll down to view scuba diving activities in Santorini and book discovery experiences & fun dives with Santorini Divers Action.
Average rating on Santorini Divers Action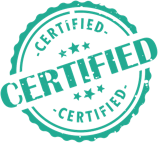 ID checked

Confirmed

Insurance certificate verified

Diplomas and qualifications

Verified
Reviews about Santorini Divers Action
Dive in action c'est vraiment génial Dimitris est passionné et tellement gentil
Lovely instructor, great scenery.
Dimitris was very knowledgeable and explained everything carefully, he even gave us a history lesson!
Dimitris a été parfait, il nous a mit en confiance et a rendu l'expérience géniale. Il a immortalisé ce moment en prenant des vidéos de nos plongées.
Dimitris was very informative and friendly. He helped us the whole time and felt reassured when any problems came up. He knew so much about the activity and the ecosystem which added to the experience
Just outstanding from start to finish
The instructors were just awesome. Mixing the right amount of guidance with being personable and witty made the day the best scuba experience we have had to date.
Best Spot for Scuba Diving
Our instructors were Dimitris Kambanos and his lovely wife they were simply amazing!!
INCREDIBLE DIVE AND GUIDE
The diving instructor, Lazarus, is great at making sure you are comfortable and everything goes smoothly. He also takes lots of videos and photos for you which I thought was a nice thing to have.
Caldera Beach Santorini Scuba Dive.
Dimitris the instructor was amazing! He provided a detailed introduction, drinks and snacks, and had lots of knowledge about the location. The best diving instructor I've had!
Discover diving with Dimitris
Dimitris was awesome! Very helpful, right from when he picked us up from our hotel. Even happy to stop so we could take pictures of the caldera on the way. He's very calm & friendly as an instructor and very passionate about the ocean and the environment.
Amazing Dive with Dimitris
Dimitris is incredibly thoughtful, attentive, and experience. He was eager to answer all of my questions before the dive and always making sure I was ok during the dive. He knew the reef area well and communicated effectively while underwater to make sure I was on the right path that I didn't miss anything. Dive in Action is also a great new company - unlike the other dive providers in Santorini, their goal is not just to get you into the water, but also to educate people about the local marine environment and help protect it. Don't miss this opportunity to dive with Dimitris!
Dimitris made my first dive experience not only memorable but also comfortable.