Book with Visit Meteora
Get to know Visit Meteora
Visit Meteora is a group of travel professionals and local destination experts who have combined their talents, knowledge, resources and passion for tourism to become the pioneers of Destination Management Company in Meteora. Their main focus is to meet the range of needs of the visitors by providing extraordinary and enriching experiences.
Visit Meteora offers the most exclusive mixture of enjoyable and memorable excursions both in the Meteora region and also around it, ranging from soft adventure and sight-seeing tours to daily cruises, day trips and rock climbing!
Average rating on Visit Meteora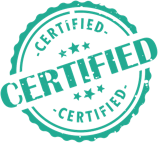 ID checked

Confirmed

Insurance certificate verified

Diplomas and qualifications

Verified
Reviews about Visit Meteora
Kostas a été top, j'ai eu la chance d'être seule pendant cette activité. Il m'a mis en confiance et puis nous avons bien rigolé !
Well Guided Day on the Rocks
Beautiful scenery but too easy...
Experienced guide but a bit of an attitude. Also failed to rope us well, so while he was at the top, I had to reorganize the ropes and knots for my buddy and I...
Never let's you give up! Patient and calm at all times with a friendly attitude
Excellent, notre guide a même fait office de photographe pour les souvenirs, faites lui confiance.