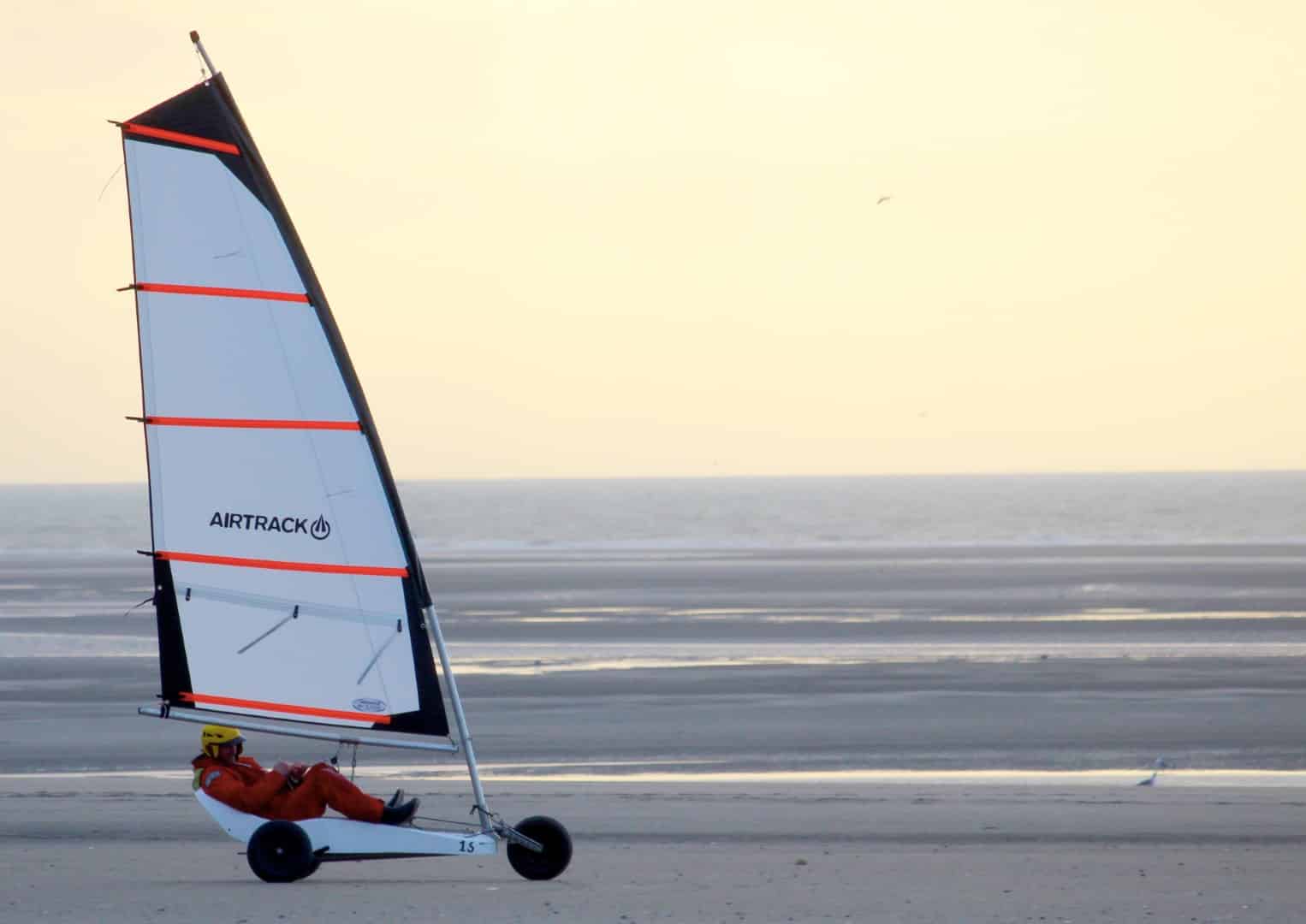 Top 5 Land Sailing Spots in the UK
A lesser-known land-based adventure sport, land sailing is the best sport you've likely not yet heard of. This outdoor activity requires long, predominantly flat stretches of land such as beaches, paved areas or deserts and a minimum wind speed of 10km/h. Land sailing is able to be tried in many locations, all over the UK.
Land sailing, or land yachting as it is sometimes known by, combines the technicalities of sailing – easily learnt on the first session, with on-land racing techniques, making the sport also resemble go-karting. This sport is a great family-friendly activity and also brilliant to do with friends, or even alone.
Home to windy beaches and flat straights of countryside perfect for land sailing, the UK has some phenomenal spots for practicing this sport – so whether this is your first try or you're a more experienced land sailor, check out our top 5 land sailing locations in the UK…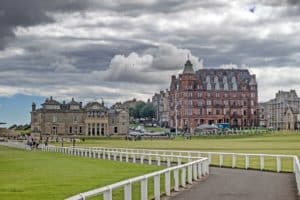 1. St Andrews, Scotland
St Andrews, a beautiful coastal town in northeastern Scotland and a world-famous location for golf, is also the perfect destination to visit to try some land sailing. What makes this destination a great spot for this sport is the long, flat stretches of beautiful coastline that the area boasts and its stunning scenic beaches. This Scottish city offers visitors a whole host of history and culture, with castles, ruins and monuments aplenty to explore when not taking advantage of the great opportunities for land sailing.
St Andrews West Sands Beach – world-famous due to its featuring in the 1981 film, Chariots of Fire, is a popular spot for the sport, offering some brilliant land sailing in its rugged, rocky setting and is in close proximity to the city centre itself. This 2 mile stretch of white sand beach is ideal for sand yachting, as well as swimming, kite surfing, surfing, sailing and running – as in the famous film. West Sands Beach is the largest beach in St Andrews and is a family-friendly location, backed by the dunes leading to the town's world-famous golf courses. Take in the beauty of the North Sea, and imagine sailing on it, without having to brave the cold waters.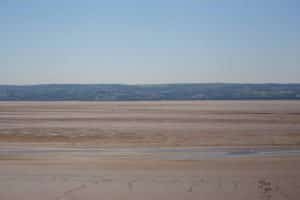 Beach in the Wirral UK – Photo Credit: Carl Raw
2. Hoylake, the Wirral
Hoylake is one of the most popular locations for sand yachting in the UK, having hosted the European Sand Yacht Championships three times. Yet another location also famous for golf, Hoylake is a seaside town in the northwest of England, near the border of Wales and 17km from the bustling city of Liverpool. This quiet seaside suburb is also home to beautiful historical lighthouses such as the beautiful 18th century octagonal brick Hoylake Lighthouse – worth seeing after trying some land sailing.
With a great location, near flat sand banks bordered by the River Dee and the Irish Sea, Hoylake is a perfect spot for land sailing – though it is worth noting that some of the area's stretches of sand are often home in to nesting birds, so some restrictions are in place on where this sport is practiced in this beautiful northern area.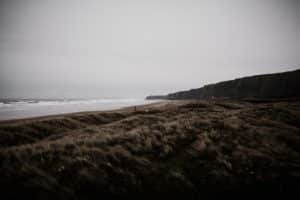 Benone Beach, NI – Photo Credit: Thom Holmes
3. Benone Beach, Northern Ireland
This stunning 11km stretch of golden sand beach, on the north coast of Northern Ireland, is a popular destination for water sports including kayaking and surfing. Tourists visit this destination for a number of reasons, partially because Downhill Beach – that makes up part of this stretch of coastline, was featured in the TV series Game of Thrones, but visitors also flock here because it is the perfect spot for a family summer holiday and a beach that has often been Blue Flag awarded.
This beach has stunning views and is part of a great coastline with great locations for coasteering, especially around Portrush – which was included in our top 5 UK coasteering spots and is just a 30 minute drive along the coast from Benone Beach. This beach is a great spot for land sailing due to its length but is also in a great location, being around only an hour's drive northeast of Londonderry, Northern Ireland's second largest city – a city with great architecture, museums and historical monuments.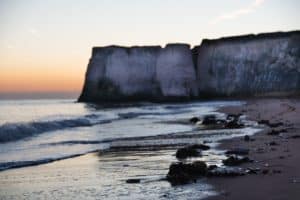 White Cliffs, Kent – Photo Credit: Joseph Vary
4. Romney Marsh, Kent
Romney Marsh is a beautiful wetland area on the southeast coast of England, approximately a 40 minutes' drive from the quaint port town of Folkestone. This area of natural beauty is a popular destination for land yachting, with training of the sport taking place on a long stretch of an airport's runway – a unique location to experience this adventure activity.
This spot in the 'Garden of England' is a great destination to try the sport, with the charming seaside town of Folkestone nearby, worth visiting for its beautiful harbour, great Victorian architecture and its lovely pebble beach, Sandgate Beach.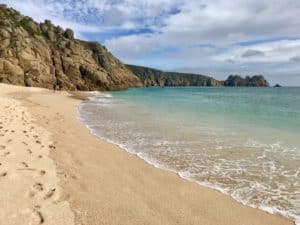 Penzance Beach – Photo Credit: Magda V
5. Penzance, Cornwall
Cornwall, a beautiful county in the southwest of England, is known for its great beaches and miles of countryside. This area is a perfect place for family holidays, boasting stunning seaside towns with picturesque harbours and world-famous landmarks such as St Michael's Mount. Penzance, a town in the southwest of the county, boasts a whole host of great things to do and places to visit including a number of peaceful gardens such as the Trengwainton Gardens, and the ancient rock formations of Merry Maidens and Lanyon Quoit.
Gwithian Beach, approximately a 30 minute drive from Penzance, is a great location for surfing, body boarding, swimming and land yachting. This incredible golden sand beach is a family-friendly location, with rock pools and cafes for the perfect family holiday experience – made even better by trying some land yachting.
For more information about this incredible sport, check out our complete guide to land sailing.
Check out all our land sailing activities.
Top Photo Credit: Jacques Dillies