Book with Santorini Sea Kayak
Get to know Santorini Sea Kayak
Santorini sea kayak is based on the south of Santorini, near Akrotiri and with the experienced local guides promises you a memorable time while in Santorini.
All the guides are certified by the British Canoe Union and are highly experienced kayakers in the Greek seas. Practice keeps on going all year round.
The instructors of Santorini Sea kayak love the outdoor activities while giving priority to the safety of the clients.They will always try to ensure that you will have the best experience, learn a lot of information about the island and most of all... enjoy the tour.
You will have a proper training before going in water so can become confident while kayaking in the blue seas of Santorini.
Santorini Sea Kayak will guarantee you the best of time while in Santorini and make sure you will learn the most out of your sea kayaking trip. Give it a try and you will not regret!
Average rating on Santorini Sea Kayak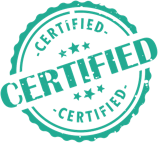 ID checked

Confirmed

Insurance certificate verified

Diplomas and qualifications

Verified
Reviews about Santorini Sea Kayak
They know their ways around the place and they were professional all the while keeping it fun and super positive!
Harris es el mejor monitor de kayak! Súper divertido y te hace ameno el paseo. Las explicaciones antes y durante la actividad se entendían perfectamente.
Haris - really friendly, funny and informative. Made the trip very fun
Greatest ourdoor activity in Santorini
Our host was really funny and taught us really well to use the kayak considering it was our first time.
Haris is friendly and knowledgeable. He has a great sense of humor and he pays attention to details. He took all the trip pictures so that we could focus on kayaking and he air-dropped them to us at the end of the trip. Highly recommend him.
Owners of the company are super friendly.
A lot of fun and very nice instractours
A unique view of Santorini
Haris was a wonderful guide, enlightening us with his knowledge of the area and taking lots of pictures of us with his waterproof camera so we didn't have to risk using our own non-waterproof camera. At the end of the tour, he even airdropped the 100+ photos to us for no extra charge!
By far the best day of our trip.
Schönes Anenteuer im Kayak
Der war top! Lustig nicht aufdringlich, hat Spaß gemacht
L'équipe est adorable et accessible. Avec une visite vraiment "guidée", personnalisée. Découvrir Santorin et son histoire par la mer et accéder à des plages non accessibles autrement, est très sympathique.
An unexpected great moment
What makes it special is definitely the staff team : a lot of humour and still highly professional. Plus all equipment is of quality (German as Haris says) and everything well organised. Plus at the end the iPhone users (airdrop) get all pictures taken by Haris.
Adonis completes the activity
Wonderful kayaking experience.
Sea Kayaking, A Different Experience | Daniel S
Adonis was great, He took pictures during the tour. Trying to take pictures on our own, would have been difficult, if not a loss of our phones. He has a really good knowledge of the island area where the tour ran. Getting out into the sea was exciting. Adonis and Mike both made sure no one was lagging behind. Safety for us was their main concern.
Fantastic experience with Adonis!
Adonis was very informative and it was a lot of fun! Great story teller!
Instructors were awesome! They made sure everyone was safe, having fun, and were really funny.
The instructors are absolutely lovely - great fun, friendly and very entertaining. They were mindful of safety at all times but also let us have some really fun experiences (like paddle up into a little cave).
Our instructor was great- happy, charismatic and very knowledgeable about kayaking and the islands history!
Adonis and Dean were terrific guides. We had a great day!
Fantastic adventurous day!
For the adventurous couples this is a must do in Santorini
George was incredible. He went at a perfect pace, brought a great spread for lunch and shared some good history during our stops down the Mediterranean.
amazing george thanks you ! ⭐️⭐️⭐️⭐️⭐️
On the water-a different view
Both George and Adonis were entertaining and knowledgeable.They made a good team and shared facts that you would not know about otherwise.The managed the group well and you never felt unsafe or neglected.
Santorini Sea Kyaking morning
Great attention to detail. Instructions were clear, always happy and patient. Knowledge and jokes appreciated.