Book with Tromso Wilderness Center
Get to know Tromso Wilderness Center
Tromsø Villmarkssenter started out as a home for dogs in 1988, since then their passion for dogs and life in nature has taken them on an exhilarating journey.
Tove Sørensen has over 20 years of experience with dog sledding and has competed 15 times in Europe's longest dog sledding race – Finnmarksløpet. In 2006 she participated in the world's longest dog sled race in Alaska, the Iditarod.
Tromsø Villmarksenter is one of the biggest adventure companies in Norway and is located on Kvaløya (the whale island) 25 minutes from Tromsø. They have 200 Alaskan huskies and offer dog sledding trips and northern lights safaris, lasting from 4 hours to 5 days, in the winter (Nov 1st – April 30th).
In the summer (May 1st – Oct 31st) they focus on the magnificent midnight sun with kayaking, mountain hikes, glacier hikes, and excursions with their huskies. Their main focus is to offer an authentic wildlife experience for everyone. Individuals, courses, and conferences, locals, incentives, and events or groups, everybody is welcome!
Dog sledding and northern lights chase are their main activities in the winter.
Average rating on Tromso Wilderness Center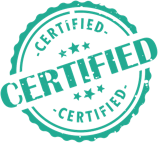 ID checked

Confirmed

Insurance certificate verified

Diplomas and qualifications

Verified
Reviews about Tromso Wilderness Center
Wunderbares Abenteuer.mit Tieren
Wir haben viel über Huskys erfahren. Er hat die Hunde und uns wunderbar durch den Pulverschnee gefahren.
Very organised, on time and everyone was very nice
Once in a lifetime experience
Quintessential Arctic Experience!
Competent, friendly, provided interesting background information
Notre guide était français, très gentil, qui veillait à faire des pauses régulièrement pour que tout le monde suive
They are kind and enthousiastic with a major love for the dogs.
Encantadores los guías, atentos y muy simpáticos
Baptême raquette en Norvège
Expérience inédite avec mon ado de 14 ans
Un grand merci pour l'organisateur et sa gestion des réservations qui ont dû être modifiées au dernier moment. Très compréhensif, flexible et efficace.
Sehr nett, aber nicht ganz billig
Dog sledding with 5 year old daughter
Eva our musher and Britta our guide were both friendly and informative and made sure we had a great time.
It was so comfortable and relaxed with cuddling huskeys.
They have a lot of knowledge about the Aurora and it was really interresting to listen to them. I think I spent a great time with these kind souls.
nice to see that everyone who worked there had so much love for the dogs. Everything is thought about to take the best possible care of the dogs. And then to see them run with such joy and passion is just amazing.
First cool experience en with Husky sledding
Cool first experience; nice ride in amazing landscape. Cool team who knows a lot about dogs, loves their husky's and share their passion.
Bonnes prestations Attentif aux personnes présentes
Un grand merci à Patrizia pour son professionnalisme, et son français. Elle a été là pour nous du début à la fin de l'activité
Très bon accueil. L'équipe a été super avec nous : souriant, bienveillant et attentionnée.
Our musher, was so friendly and answered any questions even though he had only been doing it for couple months.
Cute dogs and northern Lights, a great combo!
Very good, organised, helpful - Davide and Fabrice were so good to help take photos, guide us around and were filled with knowledge
Sehr freundlich und kompetent
Great. All the staff were so well informed on the huskies, giving us loads of info about them and making sure they were as looked after as us! They were also so friendly and helped take pictures for the northern lights and give us some extra info about them and Tromso. We were very well looked after.
Nuit en tente lavvu & chien de traineau
Très bien organisé, des guides multilingues et très sympa
Sehr nett, viel Wissenswertes vermittelt
Couldn't be better!! Really nice people
Sehr nette und gute Betreuung während des Aufenthaltes im Camp. Haben viele Informationen über das Leben und die Haltung der Schlittenhunde erhalten.
Great day with the doggies!
We were pleased with the alternative offered by the provider Super nice staff, yummy food as well
Overnight Aurora Camp and Dog Sled
The dog camp was amazing! They took great care of us and the dogs!
Très simple rendez-vous au Radisson Blu le bus vient nous chercher et l'activité commence dès l'arrivée avec plein d'explications rassurante
Excellent Husky visit and wonderful northern lights view
Well done and enjoyed the hot drinks and the food
Very knowledgeable and made sure all were happy during the visit
Am Experience To Remember
They were simply world class
Une soirée à passer avec des enfants
Les guides étaient très sympathiques et parlaient français ce qui a rendu la soirée facile
Very informative! Not just about the dogs or tours, but the guides (Iris and Andy) had a ton of patience answering all our questions about the country, region, language...all you could think off.
Had a great time, everything was provided for, lots of respect for the team and all who participate in taking care of the dogs.
Professional and friendly.
Outstanding Evening and Morning with the Dogs
The owner is a renowned dog sledder, and it shows in the quality of care for and pride in these dogs. She has an interesting story of her own.
The instructors were very friendly and attentive.
Personnel adorable et matinée très complète
Great driver we had. originally came from Australia but knew a lot about Norway very kindly.
Instructors were great, informative and kind
Sympathique, souriant. A l'écoute.
We had a really great time with the guide, and with the dogs since it's the same start as the dog sledding. We had warm beverage during and after the walk, and some cookies.
Hilfsbereit und sehr nett
Accompagnateurs hyper gentils !
A Truly Amazing Experience
Very professional and so knowledgeable
Great time close to the nature!
Anna was great, passionate and adaptive to everyone's physical condition. We stopped for photos when the group decided, and she explained us many things about taking care of the huskies. 3 teenage huskies went with us during the activity, which was also great, and maybe different from other kind of snowshoeing stroll.
Super special and fun experience
Our instructor was really nice and careful to make sure everyone did well during the sled ride.
Super nice, explained everything. So caring.
He was a kiwi, whats not to like about him. Chris was great.
Der Musher war eine Profifahrerin, die uns viele Informationen geben und von ihrer Erfahrung erzählen konnte.
Les organisateurs sont accueillants et humains.
Great trip on a very scenic route; the tour guides were knowledge and approachable. The dogs were friendly and playful and the fish soup afterwards was fantastic.
Highly recommended! Fantastic snowshoeing experience.
Our guide (Quentin) was really well prepared and really friendly! Definitely made the experience unique and really fun.
Meilleure activité de toute ma vie. Et de loin. Les chiens sont justes adorables, les moniteurs très gentil, le cadre splendide et le repas très chaleureux. Je recommande vivement meme si le prix parait élevé, cela vaut vraiment le coup... croyez moi.
Marvin was a great instructor
Chris était très accueillant, agréable et souriant ! Ses explications étaient très intéressantes.
As a bonus we had nice meal after activity
Lovely and knowledgeable!
As mentioned above, our musher was excellent
Excellent, it was really well organised and all the guides and mushers spoke with genuine passion and love for the animals and their work. This is a really special place.
Charlotte was so friendly and really looks like she enjoys her job!
Expérience vraiment incroyable et inoubliable
L'instructeur était très agréable et le musher était Français ce qui nous a beaucoup facilité la vie.
Nice experience - Loved the dogs and their energy
You can see how the staff cared about the dogs straight away, the dogs just love them. They look well fed and energetic
review abt a dog sledding afternoon with my group
Great Morning in Tromso !
Peter was our guide, great presenter!!
He teached us to enjoy at 100% this experiencie
All the crew were very helpful and friendly - on the bus,giving out the clothing and serving coffee and stew in the hut. Our musher was great and told us about his team of dogs which was very interesting.
These guys really know their trade. With both the handling of the dog teams and their knowledge of the mountains. There appeared a very good awareness of the physical and mental limits of us novice handlers which was very much appreciated.
Our instructor was very relaxed and made sure everyone was able to keep up. Told some nice things about the area and our second guide 'Coppen' the husky was a very pleasant surprise
Super ! Très explicatif et pédagogue
The instructor was TOP, i learnt a lot also about dog's life
Instructor very professional and friendly. She really love the dogs and her job
Family fun sledding and husky cuddling!
All the staff were super friendly and knowledgeable. It was great to see their positive relationship with the dogs.
Excellent snowshoeing with a husky puppy
Experience @ Dog Sledding
Super à tout point de vue, je recommande fortement
Bien organisé, guide très compétent et très professionnel et très attentionné
Péter a été un excellent guide ! Disponible pour nos questions et très sympathique !
Our instructor, Tien was really friendly and knowledgeable about the dogs!
Very personable, friedly and knowledgable
A highlight of our trip to Tromso.
Very friendly and helpful.
Very friendly, but not always professional. Although she tried hard to keep us busy with the dogs, and not her fault that we had to wait, she was not firm to make decisions.
Very informative and friendly staff.
The instructor told us everything we needed to know and was very efficient
An excellent and friendly guide have good amount of patience to care everyone.
She was very compassionated with the dogs and clearly with her instructions.
Very friendly, interesting details
Sortie conduite de traîneau
Instructeur agréable, enjoué et donnant de nombreux renseignements....
The instructors were very caring and helpful.
All the staff were perfect, friendly, helpful, professional. All taking huge care about the dogs. Mushers made sure our trip was safe but exciting. Our shining star was miss Joanna who hosted us while the stay in the centre with engaging conversation and very informative speech.
Really good advice for a good self drive sledding with the dogs
The guide is cool. He told a lot of stories about the dog and the sledding competition.
Dogsledding - Lovely team
Great crew of people there, it is obvious they love what they are doing which made it a great experience.