Book with Wavesports
Get to know Wavesports
Wavesports Club has been operating successfully since 1994. You can find them in Santorini, at "Perivolos" and "Perissa".
The two beaches are among the most stunning beaches in the south-eastern part and together they form a splendid 4 km black sand beach; the longest on the island. Expect to find a friendly atmosphere in a welcoming, fun and exciting environment.
Wavesports Club offers a variety of sea sports, providing more than ten different and exciting kinds of activities.
The professional and licensed instructors are there to ensure that you enjoy your holidays to the fullest. They are always ready to give you advice on how to maximise your enjoyment of new and not-so-new water sports in a safe and beautiful environment.
Now is your chance to try out new fun activities or improve your prowess in your favourite sports.
Average rating on Wavesports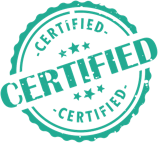 ID checked

Confirmed

Insurance certificate verified

Diplomas and qualifications

Verified
Reviews about Wavesports
Our instructor was amazing! Fun and informative. Made our honeymoon an unforgettable experience!
Wavesports was easy to find and overall the crew did an amazing job with each experience group. I would recommend your photographer get more action shots with the background, not just of us on the jet ski.
Great instructor, very friendly and professional team!
The best experience possible in Santorini!!!
Byron, Peter and Alex were the best!!! Don't worry about if know literally nothing about jet skiing, they will look after you. We couldn't be more appreciative.
Instructors were good and communicated with us throughout the tour.
The staff were so helpful and made sure everything was not only fun but safe!
Our guide was awesome - friendly, accommodating, and always checking in to make sure we were keeping up and were doing alright.
Super awesome instructors and so cool that they took drone footage for us.
Wonderful experience - definitely a highlight of our trip.
The instructor was very nice and patient
Une expérience inoubliable
Les instructeurs sont très sympathiques
So much fun! Such a highlight of our trip.
Friendly, good service and they take a lot of pictures!
Great experience! Great service and stunning photos!
Instructor was excellent, personable and she did a great job!
Wonderful staff contributed to a great experience.
Les instructeurs étaient tous très sympa, très agréable!
All staff very friendly and professional. Secure and safe (Covid compliant).
We arrived late and missed the tour the first day but they effortlessly were able to accommodate us and reschedule
Wave sports instructors were awesome and always checked on us to make sure we were always okay!
Adrenaline on the waters around Santorini | Natalia and Johannes
Wavesports. A safe experience with professional staff (which take photos and even drone videos, which you can purchase afterwards).
Good morning with parasailing activity
Amazing!!! Byron Elisa Alex
The staff was knowledgeable and friendly to all.
Good tour, very safe with good staff - one note for experienced jet skiers
Went above and beyond to accommodate us
Perfect day for parasailing
The crew was awesome. Friendly, informative on what to do, and provided a memorable experience. wished we would have been able to get a photo of us parasailing from ones of the crew too. It wasn't offered though.
So Fun! We had a terrific time and the crew at Wavesports Club were very friendly and helpful.
They were so hospitable & fun!
Jet ski Volcano Tour - Awesome!
The instructors were terrific. They provided a brief tutorial for driving the jet ski for anyone who needed it before beginning the tour. The instructors made multiple stops at the start of the tour to ensure that everyone felt comfortable and safe. They showed us a great time!
Very nice approachable crew.
Great service throughout the entire experience. Everyone working there was super helpful and encouraging. As a first time jet skier I received a small lesson that taught me the basics and let me get comfortable on the jet ski.
Just like an action movie!
Instructor was great though it was hard to hear him. I suggest they get a megaphone so that we can learn about the beaches.
Nice way to see the beaches
Amazing way to see Santorini from the sea!
The staff was very patient with our group. We were all first time jet ski operators and a little nervous. The staff went at our pace and made sure that we were safe and comfortable.
Lisa was clear about directions and gave helpful background information about the beautiful island as we made stops along the way to the hot springs.
Liza was so kind and professional. She was very helpful and knew how to make us feel safe.
Wonderful jet ski experience!
Both instructors were wonderful, Pietr and Alina, I believe were their names…
The instructor was great and very informative! They take you to a bunch of cool spots and tell you a little history of each one
Très gentil ! Juste dommage qu'il ne parle pas français comme c'était écris dans le descriptif
Unique and exhilarating caldera tour
A very professional team. Focused on safety first, then the fun. You get both. And they provide drone footage to remember your experience.
Service parfait, du début à la fin. Le personnel prend bien le temps d'expliquer le fonctionnement du jet ski si l'on découvre pour la première fois.
Instructor and everyone we encountered were super friendly and upbeat.
Amazing views from inside the Caldera!
We had some issues with communication, the support boat, etc. not a big deal, but not perfect. The staff was super friendly and competent and in the end everything worked out great.
The team was great and very informative
Jet Ski Safari on 08Oct2019
George was our guide and he was really knowledgeable and was able to set a perfect pace for us.
The staff running the activity were both laid back yet professional. We felt safe following their guidance and they also made the activity extra fun. Also we did the tour in October and appreciated that they provided wetsuits.
Really great! Only feedback is that it was hard to hear the information about the locations we stopped at, but probably was due to wind.
So fun! Must do activity!
The staff was great, informative and friendly
A must do in Santorini!!!
Jet ski from Perivolos Santorini
Only way to see the volcanos off Santorini - up close and personal!
The most fun event of our cruise!
Amazing time with top notch ski jets
Instructor was really great, every stop he was telling where we currently are and what we are gonna do. People who never had any experience with ski jet before, had quick course where instructor explained how to drive it.
11/10 would recommend to anyone who craves seeing the island from the water and loves adrenaline rushes
Very friendly and helpful. Also laid back and let us go at fun cruising speeds but made sure everyone was safe and accounted for.
The provider was very accommodating of my request to swap one activity for another (4.5 hrs with 2 hrs) and we really appreciate their flexibility, and intent to address customer concerns/requests.
Informative and helpful tour guide, took our picture as well.
Paddle Rental was a top experience of our trip!
Very little instruction- was expecting more- but as it turned out, we really didn't need it.
Instructors were great- patient and mindful of everyone's ability and needs.
Wave Sports - Byron. Super nice & helpful, everyone went out of their way to make sure we had a great time!
Unique Experience On The Water
All guides were super friendly and safety conscience. Enjoyed a complimentary beverage at the end.
Great day on the water! Amazing views!
Our guide was great! Very knowledgeable of the island and had a lot of fun with it.
Great parasailing experience for a first timer!!
Our instructor was friendly and knowledgeable. This helped ease my anxiety.
Awesome experience in Santorini - highly recommend!
Everyone was so friendly and understanding. We got lost on our way but they waited for us and called, and eventually sent a car down the beach to help us out.
Great experience and great guides -
Peter and the entire crew were fabulous!
Both the instructor and the boat driver were very friendly, explained the instructions very well and we could see that they were very careful with our safety the whole time.
Very disorganized before we left for the tour--took them a long time to get everyone confirmed, fitted with life jackets, trained on jet skis. We sat around for over 30 mins waiting for them.
Wave Sports, Perivolos/Perissa, Santorini
Really great tour - thoroughly enjoyed it!
Perivolos was outstanding! All the people there were great!
Jet ski - a great way to see many of the island's geological features; great staff and instructors! The only problem is they told us they would email picture choices to us and they have not; nor have they responded to my emails asking about them.
Friendly employees at check-in. Helpful with the required hook-ups. Skillful driving of the boat and smooth, safe take-off and landing.
Only way to see Santorini
Instructors were amazing and patient.
Great Ride around a beautiful island
George and Eliza were great
Young, fun, knowledgeable, catering to our needs
Our instructor was very friendly and polite .He made us feel at ease when we were ready to do the activity.
Très gentils et serviables
The Caldera crew were positive, knowledgable and fun! I learned the most about Santorini while on the boat. Had a blast with them!
Amazing way to see Santorini
Very professional and fun
Best thing to do in Santorini
Instructors took time to go out on a ski with everyone individually to show them how to operate and get them comfortable. There was one instructor per jet ski so if you wanted a break etc someone else could drive for you.
The instructors were awesome! Very laid back, helpful, informative and friendly!
Great service. Very friendly and helpful. After experiencing challenges with getting to Wave Sports, one of the owners picked us up and gave us a ride to their location on the beach.
Amazing, unforgettable experience!
Jorge and Elizabeth were wonderful! Jorge was friendly, and always made sure we were doing okay and enjoying ourselves. Elizabeth took photos of us along to the way to capture us on the jet skis.
The guys were very nice and professional.
Amazingly kind and friendly and very chatty, they even offered to use my phone to take pictures of us whilst in the air.
L'équipe est adorable, sympathique et drôle !
Excellent. Both instructors were nice with us, with a smile at every moment. The girl was really nice with us, teached us in Spanish how to use the jet ski and show us the most interesting spots to see in the south coast.
The 2 instructors were really accommodating. The pictures they took were not just of us but also the views.
Parasailing - Black Beach
Clear instructions ! But the "photo shoot" has not been super well done... Result : to much expansive.
Sophia was very welcoming upon arrival and made us feel relaxed and at ease. Felt very safe once on the boat and in the air.
Amazing Santorini Excursion!
Very nice, friendly, and informative.
Parasailing over Perivolos Beach, Santorini
a veteran at his job, very professional.
Professional instructors.
The most fun we had on Santorini!
Excellent took us around the coast and out to the volcano, explained the sights and gave us tips on where to swim. Great guys all around.
10/10 ! Incredible experience