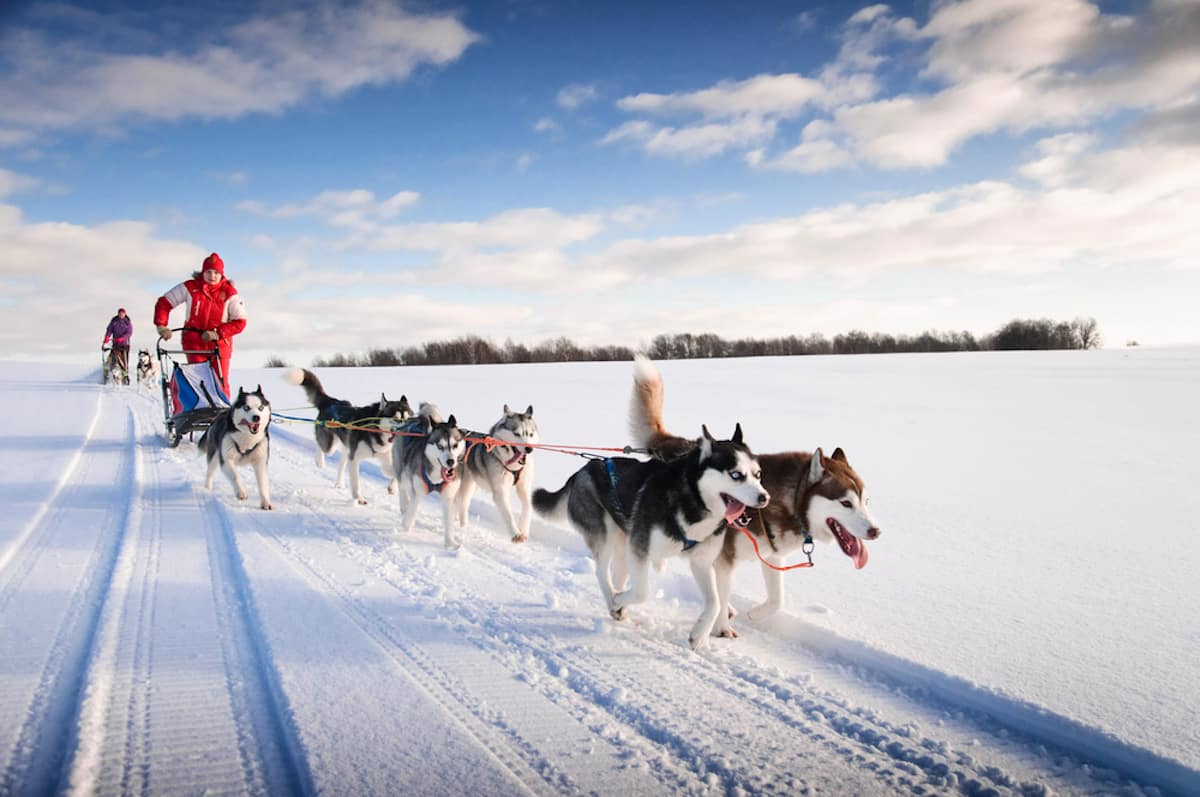 Where to go Dog Sledding in Europe?
This article is all about Dog Sledding, an unforgettable family-friendly experience that allows you to relax and take in spectacular scenery, while amazing dogs pull you by sledge. A means of transportation since 2000 BC, dog sledding in Europe has become a popular way of exploring the beautiful winter landscapes
The sled is always run by a professional musher (driver) who knows the terrain like the back of their hand, allowing you to sit back and enjoy your time. Depending on the weather conditions, the sled is usually pulled by 8 to 14 dogs, either Alaskan Huskies or Siberian Huskies.
With a variety of different sled ride lengths, from a 10-minute discovery sessions to multi-day expeditions, there's a magical tailor-made experience for everyone!
But where to go for dog sledding in Europe, you might wonder. That's why we have gathered our top 10 destinations for mushing in Europe. One more extraordinary than the other, you will have a tough time choosing!
Svalbard, Norway
The Northern lights have always held a certain amount of magic and mystery. Head to Svalbard, a stunning Norwegian archipelago, far north of Norway, to take a dog sledding excursion like no other. Whether you're looking for a dog sledding trip to see the Northern Lights, an extended multiple day excursion or a private day-long experience, Svalbard is the place to find it!
Let these gorgeous dogs pull you along through the stunning wilderness of this gorgeous Arctic archipelago, through deep valleys and past majestic mountains. The Arctic silence is interrupted only by the breathing of the dogs and the sled's sound on the ice. The breathtaking Northern Lights in the sky will guide you through the dark, if you choose a nighttime experience, and leave you speechless.
Port d'Envalira, Andorra
When it comes to dog sledding in Europe, we don't only talk about the Great North, but also about more southern spots. Head to the east of the stunning country of Andorra for incredible mushing adventures at the mountain pass of Port d'Envalira, in the Pyrenees. Take the sled ride of a lifetime through gorgeous Andorran mountain valleys, through beautiful snowy forests and past the popular Grandvalira ski resort.
Choose a 2km or 3.5km daytime dog sledding excursion and experience the thrill of riding through the wintry snowscape of the Andorran Pyrenees. If you're looking for a great nighttime adventure activity, take a dog sledding trip at night. Taking a dog sled ride at night is a great way to appreciate the experience through your senses, with only headlamps lighting the way and few sounds in this peaceful area, except the dogs and sled moving along the snow. Choose from a 4km or 6km ride at night, for an experience like no other.
If you are curious to know more about this activity, read our Q&A article on Dog Sledding in Andorra with Mushing Pirineus.
Tromsø, Norway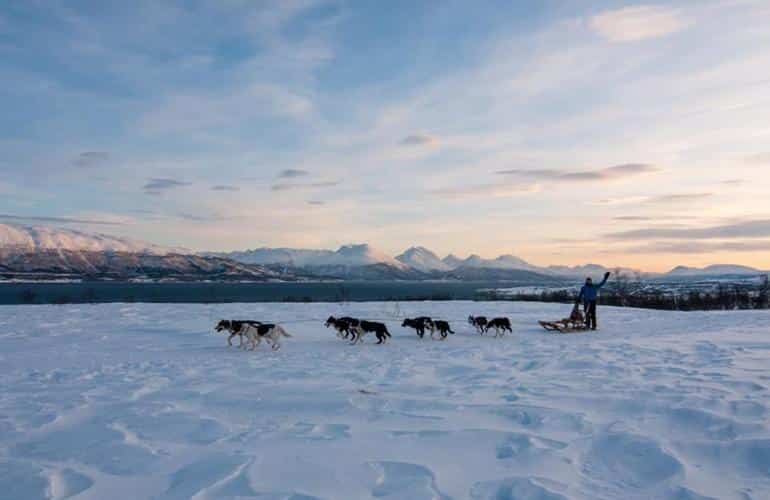 Back north, to Norway! Tromsø is a gorgeous subarctic city in Northern Norway, north of the Arctic Circle, and THE place to go for dog sledding adventures. With an extensive range of choice for trips, including different durations, daytime, evening and nighttime trips, Tromsø has an experience to offer everyone wanting to try this sport!
A great destination for seeing the Northern Lights, Tromsø is world-famous for being a magical destination to visit. Try your hand at mushing and guiding your own dogs, or why not start your day off right with a morning dog sled ride, driving through the Norwegian tundra. Go on an evening excursion and try your luck at seeing one of the wonders of the world, the Northern Lights. If you're wanting an expansive tour of Northern Norway, pulled by these gorgeous animals, try a 6-day excursion, guided by professional dog sled racers, leading you all the way to Sweden, or Finland depending on conditions.
With a whole host of tailor-made options, check out our range of dog sledding activities in Tromsø. And if you wish to read more, don't miss our article on all you need to know about dog sledding in Tromsø.
Rovaniemi, Finland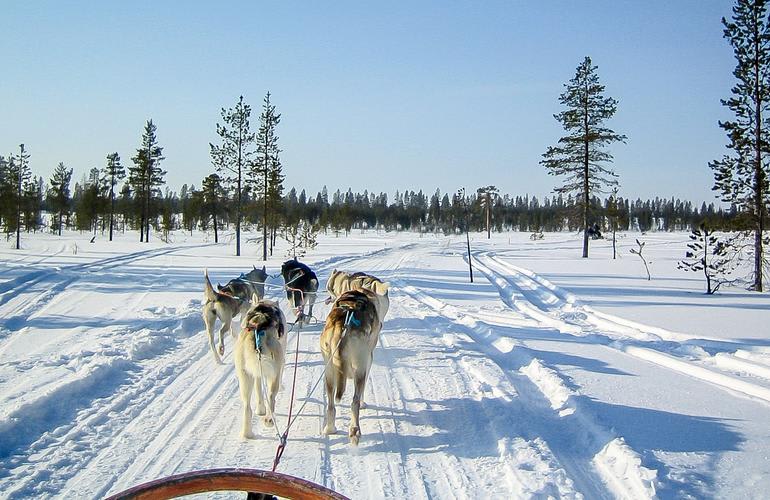 Let's stay in Lapland, this time in Finnish Lapland. One of the best spots to go dog sledding in this region is definitely Rovaniemi, the second-largest city of Northern Finland.

The many dog sledding itineraries in Rovaniemi allow you to discover the magical arctic landscapes in the way that suits you best. Choose the Northern Lights version to combine dog sledding with the hunting of the beautiful Aurora Borealis, or drive the sleigh yourself during a 1-hour excursion through the Arctic forests.
Ilulissat, Greenland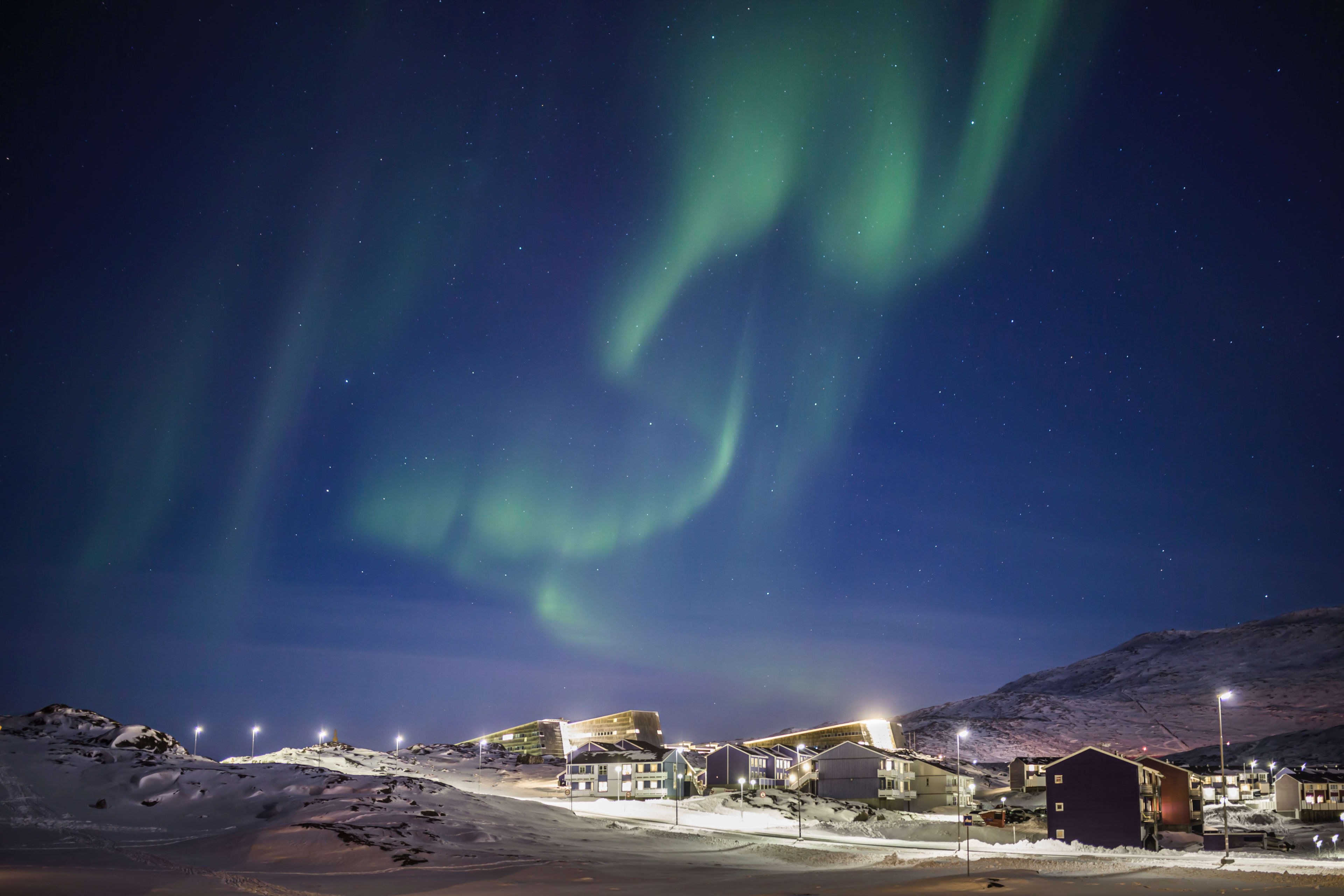 Why is Greenland part of our list of spots for Dog Sledding in Europe? For sure, Greenland is quite far from continental Europe, but culturally and politically it belongs to Europe, because it is still part of the Danish Kingdom.

We recommend you visit the stunning surroundings of Greenland on a memorable dog sledding journey. Learn about the history and roots of the Greenlandic Inuit people, their history with the transportation method of dog sledding and explore landscapes beyond your imagination. Mushing is the perfect means of transportation for winter excursions in Arctic regions. This is, without a doubt, the best way to explore the snowy valleys, mountains, frozen lakes, and fjords around Ilulissat.
This activity is not just about the ride, but also about the art of mushing. You'll learn a lot during your excursion including: how dogsleds are built, maintained and repaired and how to take care of the dogs. You may get to visit the village of Oqaatsut, 20km north from Ilulissat, a small sea-fishing village community where you can really experience Inuit culture and tradition.
Akureyri, Iceland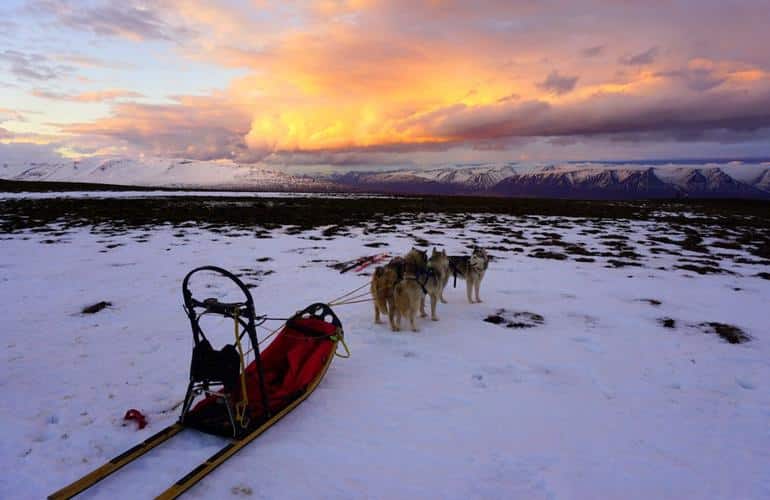 With its unique landscapes – from glaciers, to volcanos, lagoons and black beaches – Iceland is paradise for many outdoor activities and thus no exception when it comes to dog sledding. And Akureyri, in the Northeastern region of Iceland, just below the polar circle, is one of the most stunning places for dog sledding in Europe. Experience the unique feeling of being pulled by a pack of dogs whilst riding a sled!
In the winter, you may get to experience the amazing phenomena of the Northern Lights. If you have ever wanted to experience sliding through snowy Icelandic landscapes, head to Akureyri for a dog sledding experience and discover the wonderful panoramas that this part of Iceland has to offer!
Briançon, Hautes-Alpes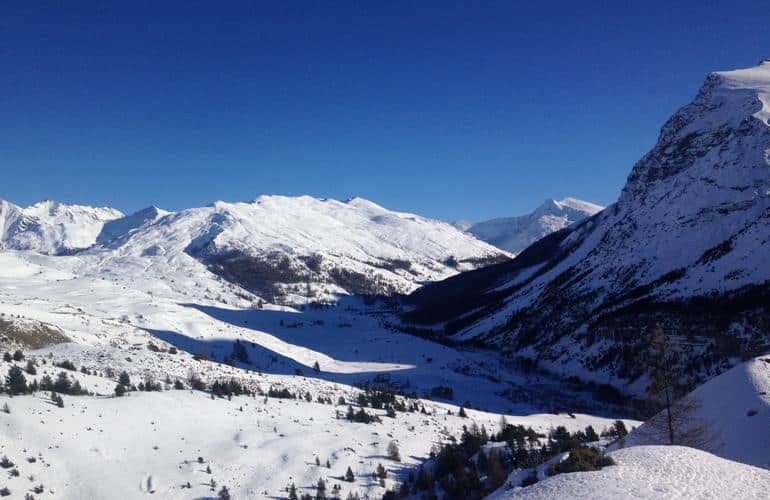 Briançon, in the Hautes-Alpes region of France and near the country's border with Italy, is a stunning location near the Ecrins mountain range. One of the best things about this area is that it gets approximately 300 days of sunshine a year, as well as having beautiful snow-covered mountains!
This area is one of the best destinations for trying dog sledding as well as snowshoeing. Why not try a multiple day excursion with elements of these two great sports? Sit back and relax with the mushing part of the excursion, and then take in your beautiful surroundings whilst practicing snowshoeing. Take in the scenic forest-covered Vallée de la Clarée, the perfect setting for a mushing adventure.
Check out our snowshoeing, mushing and spa experience in Briançon.
Kiruna, Sweden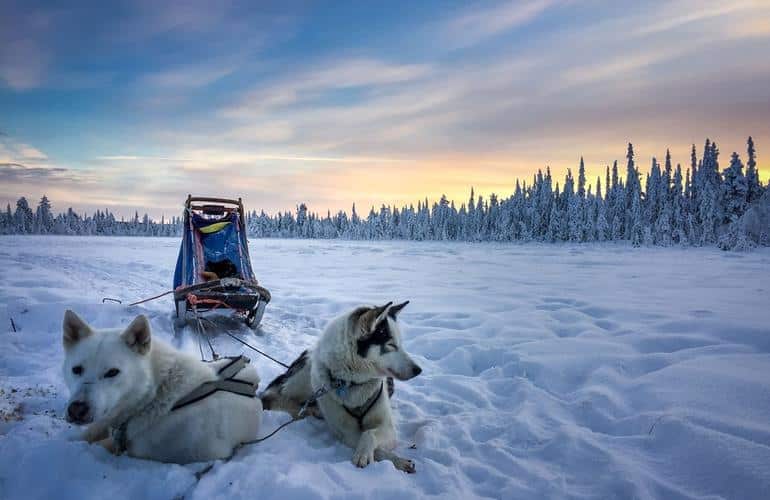 Back to Lapland again, because it is simply the most beautiful region for dog sledding in Europe. With its pastel-colored wooden houses, Kiruna is a typical Lapland city and has become a gateway to the Swedish Arctic Region in recent years.
Just like in Finnish and Norwegian Lapland, you can find all kinds of dog sledding tours in Kiruna – from day excursions between 2 and 5 hours to night tours and multi-day excursions. And contrary to what you might have in mind, you can also do a dog sledding experience in summer in Kiruna. The dogs are just as excited in the warmer months and instead of a sleigh you will use a simple cart. And instead of the Northern Light¨s, you might live the impressive midnight sun!
Which is your next dog sledding spot ?
We know, maybe we have not made your choice easier with our above list of the best spots for dog sledding in Europe. But be reassured, whichever you choose, you will have a great time with amazing sled dogs and live an experience that you won't forget so soon. Have a look at all our dog sledding activities in Europe and all over the world.
Maybe you wish to get some more information on mushing before you book your excursion. Our articles on dog sledding will answer your most important questions on this activity and give you some handy tips. And maybe you prefer first to observe the others do dog sledding before launching yourself? In that case, don't miss the top 5 dog sledding movies ever made.