Top 10 New, Unusual and Thrilling Summer Activities
Whether on a family vacation, a road trip with friends, or even a bachelor or bachelorette party, it's exciting to try crazy outdoor activities. Thrills are more enjoyable when shared, and it's a great way to bring people who have the same desire together. There are a lot of activities to do in the summer, and every year more new and exciting choices become available, so, it's hard to make the right choice, and of course, everything depends on where you are and how you feel!
Coasteering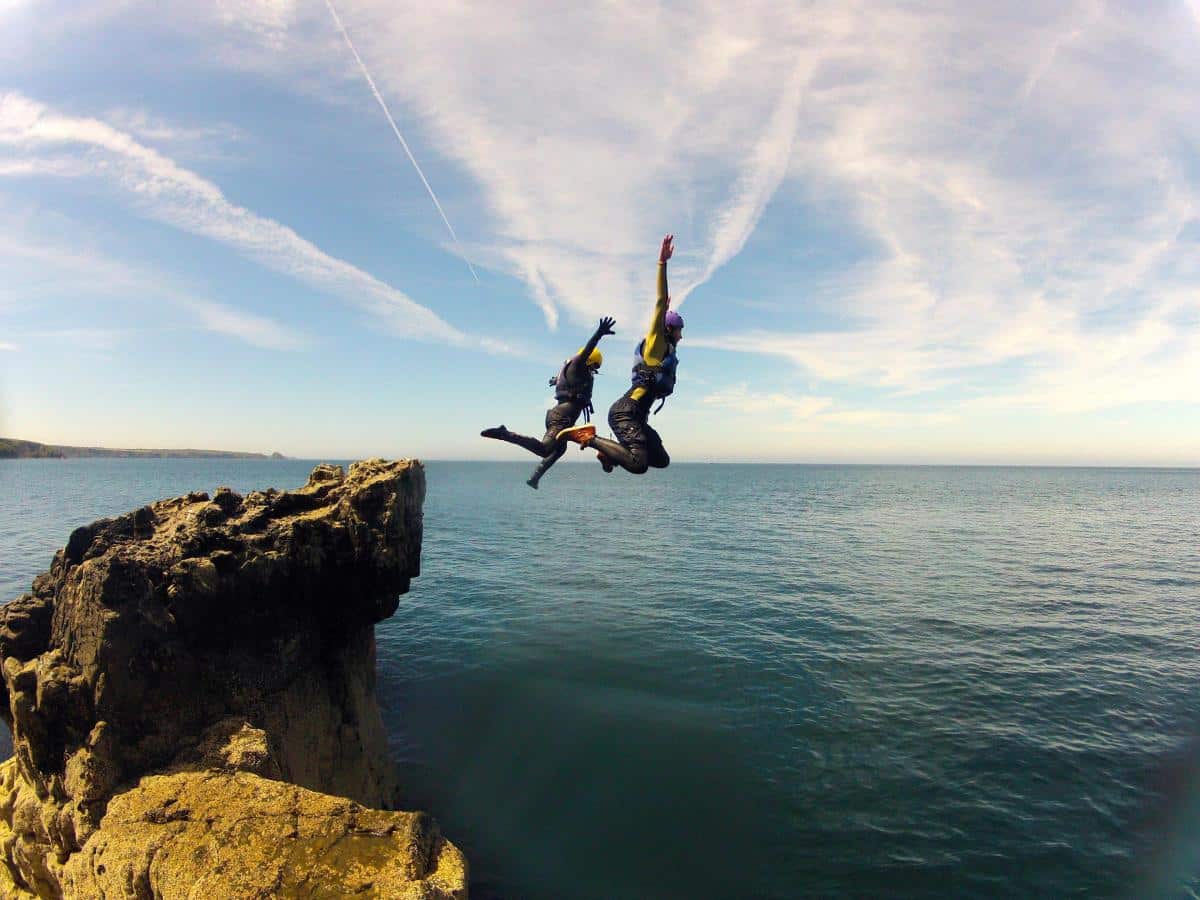 Coasteering is a new adventure activity derived from canyoning that combines cliff jumping, swimming, abseiling, and climbing, born in the British Isles; this sport consists of discovering nature in places that are usually too difficult to access. This fun and physically demanding sport stands out because of its jumps from the rocks and the fact that it can be practiced in the ocean and not only in whitewater.
Amongst all the crazy outdoor activities out there, coasteering is one with very little information out there but our complete guide to coasteering could help in that regard. Hopefully, we have convinced you to try coasteering – if so, then click the provided link for booking information.
Skywalk
If you suffer from vertigo, then it's probably best to go directly to the next of our crazy outdoor activities. The skywalk, as the name suggests, is walking in the air, well almost, as there is a transparent floor between your feet and the precipice. This is a truly unique experience that's available to try now in several ski resorts with breathtaking views of the peaks. The Aiguille du Midi and its glass bridge towering at 3842 meters in height is a good example, as is the bridge in the Grand Canyon in Arizona, but it's not just bridges where you can do this exhilarating sport, it's also available on many skyscrapers around the world such as Canada and New Zealand. Depending on where you do it, you may find yourself attached to a harness for an even more heart-racing experience and to allow you to be closer to the void.
If you'd like to try the unusual outdoor activity of sky walking, we can help you book your activity at some top locations!
Sandboarding
Since most of us have heard of snowboarding, which is sort of like surfing on snow, well sandboarding is a bit like that but surfing on the sand. The goal is to hit massive dunes standing on a snowboard or wakeboard; the sand can be quite compact and slippery, so it's even harder to control your maneuvers than with the snow. This new board sport can be practiced all year long with each visit providing thrills and striking views thanks to the sublime settings of the dunes and their surroundings. Much like in snowboarding or surfing, you can do freestyle tricks with the comfort of wiping out on something a bit more forgiving than concrete. Furthermore, you can also carve these sand mountains with skis if you're more comfortable.
If you'd like to try your hand at surfing on sand or book your sandboarding activity, please click the provided link for information.
Slackline
Slacklining is a tightrope-like practice, a reasonably modern sport that was invented by climbers from Yosemite in California to traverse between two climbs. One of the most unusual outdoor activities out there, slacklining requires an immense amount of focus and concentration from the participant. The concept is to walk a line while standing, but without a balance stick and with a soft and slack strap, this significantly complicates the task because keeping balanced is not easy when the rope is moving so much. The goal is to fix this strap between two fixed points, either trees, poles, or rocks, and to walk on it. If the crossing is done at the height it's called the "Highline", and if you manage to perform acrobatic tricks on it then it's called a "Trickline". We see it everywhere now, in forests and on beaches, some people, such as the great Flying Frenchies, have pushed the boundaries of the sport by setting a line between two hot-air balloons in the sky and two cable cars.
If you'd like to put your balance to the test, make sure you book your slackline activity by clicking the provided link!
Summer Dog Sledding
Do you dream of a sled dog session, but you can't handle cold countries? You can also practice this activity in the comfort of warm weather and sunshine, replace the blades of the sled with wheels, and you are off for a beautiful 45 minutes ride being pulled along by athletic and majestic Husky dogs. No need for snow, settle yourself into this kart and enjoy the beautiful scenery of the forest. The first-ever sleigh ride with wheels is an unusual and original experience to be enjoyed in summer or winter, so, feel the wind on your face and let a pack of ten dogs take you on a journey beyond your dreams!
Bearhill Husky
We understand that dog sledding isn't the most accessible sport, which is why you could educate yourself by reading our complete guide to dog sledding article. You could also take it one step further and book yourself a dog sledding activity at a destination near you.
Hydrospeed
Accadueo Feel River Valsesia
Next on our list of crazy outdoor activities is a white-water activity, which is ideal for thrill-seekers; the goal is to swim down a river with an inflatable, the fun part is the fact Hydrospeed lets you zoom through the water which just a bit of swimming to guide you. Adrenaline rushes and laughs are guaranteed! This thrilling outdoor activity allows you to speed down the middle of tumultuous rapids and navigate around obstacles using the current of the river as guidance, awakening even the quietest of folk!
You too can feel the velocity of the hydrospeed by clicking the provided link for further booking information. As far as the best spots to practice hydrospeed is concerned, feel free to go through our curated list of the Top 5 Locations For Hydrospeed Worldwide.
Paarkour/Free Running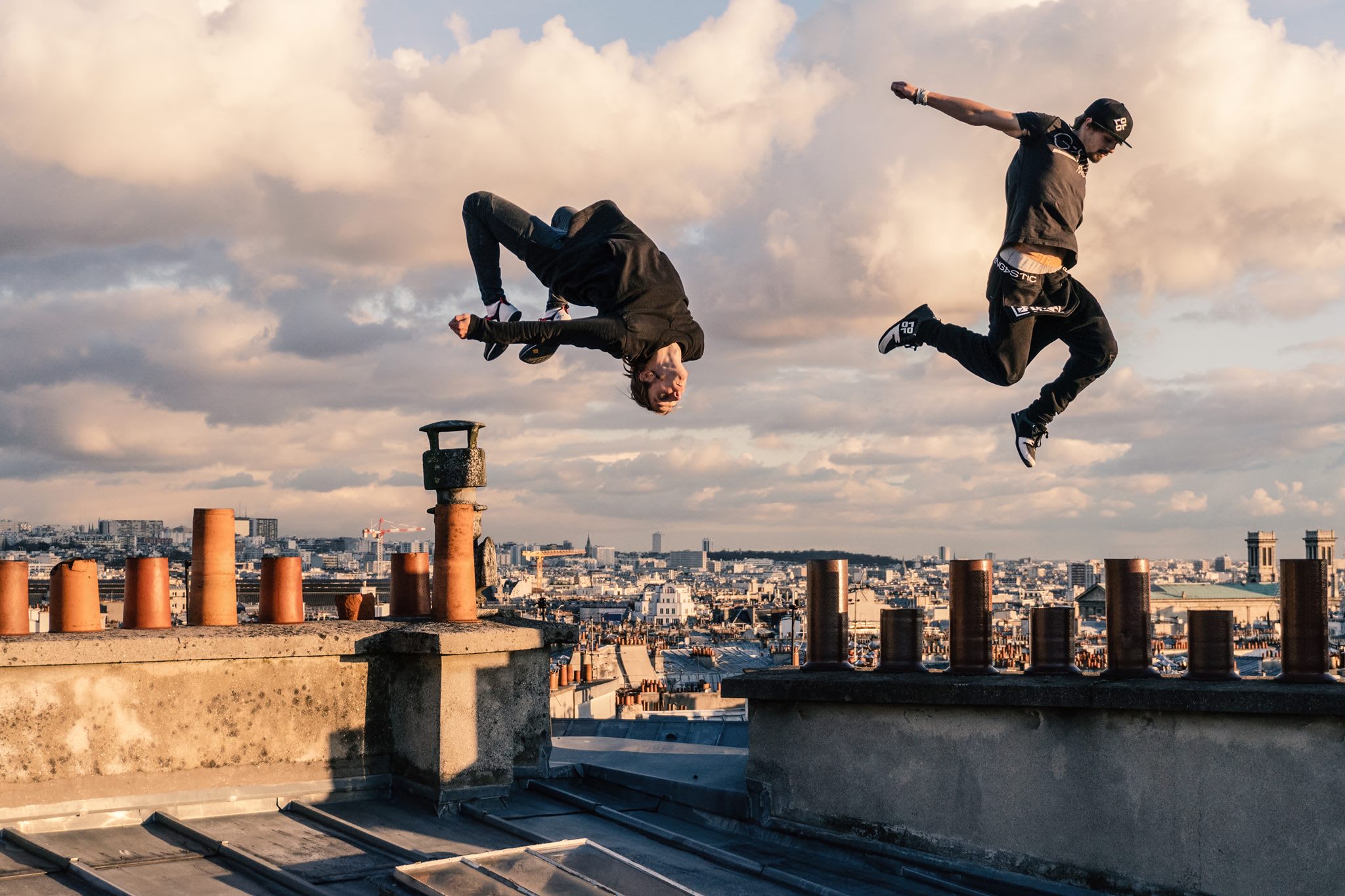 For this activity, we leave the natural environment and move to the city with a modern and trendy sport that consists of jumping around and doing acrobatics in places where we hardly dare to walk sometimes. This urban gym is accessible to all but also a discipline based on the elegance and poetry of the movement. Parkour and free-running are part of the urban art family and are considered as a kind of board sport but on the asphalt and without any gear or motors. No wheels or tires are needed to have fun in the street with this urban acrobatic discipline.
Mountain-boarding
It's very similar to skateboarding, but in the forest or on other natural trails, riding on four big wheels equipped with tires and mounted on axles, the mountainboard can be tried out everywhere, on the roads, but also on land and grass, you can ride where you want with this downhill monster. Feel the stability of having your feet strapped in, like on a snowboard or wakeboard, and this all-terrain skate is also available in an electric version for those who don't want to get tired. You can also be towed by a kite, like in kitesurfing, on the ground, or the compact sand you find right on the water's edge at the beach.
Sand yachting
Eolia Normandie
Just a little wind and a long beach and you can put your steering skills to the test with this hybrid sport. Sitting in your cockpit on three wheels, you control the craft with a sail just like in windsurfing, while an experienced and friendly instructor will explain how to adjust the sail to gain speed and direct yourself and take off in your buggy. This sport is a great hobby to do as a family, especially in the morning when the big beaches are deserted and thus just a wide-open playground perfect for a smooth ride or a frantic race aboard your vessel. Another common name used to refer to sand yachting is, land sailing and you could book your land sailing activity on the provided link.
Seabreacher watercraft
We saved the craziest of crazy outdoor activities for the end! The Watercraft Seabreacher is a mix between a jet ski and a submarine with a shark or dolphin motor! A two-seater watercraft that glides on top of and under the water, you can perform 360s and tendrils in this rocket-like sea machine. Made from fiberglass, this racing car is five meters long and features a 260-horsepower engine propelling it at 50 miles an hour when on the water and 20 mph underwater. It can jump above the surface to more than 3.50 meters in height and dive underwater to 2 meters deep, in short, this boat is a real revolution in the world of aquatic gear!