Book with Base Canyon de la Besorgues
Get to know Base Canyon de la Besorgues
Located in the Besorgues valley, the Base Canyon de la Besorgues offers you a space entirely dedicated to canyoning and other activities in Ardèche!
A passionate caver, practicing canyoning and everything that can be done in the Ardèche without a motor (mountain biking, cross-country skiing, climbing, running, etc.), Philippe Roux has been an independent caving/canyoning guide since he was 18. In order to meet the demand of Labastide-sur-Besorgues residents and customers, he and his team created the Base Canyon de la Besorgues in 2009.
The concept of the Base Canyon is ideal to meet in group during your adventure stay in Ardèche: families, friends, students and seminar groups appreciate the base and the outdoor activities which are proposed there! In addition to the many outdoor activities, you will also find a small restaurant in July and August, as well as a picnic area with barbecue.
A few kilometers from Aubenas, north of Vals-les-Bains, the base is accessible in a little over an hour from Montélimar and Valence. What to spend a good moment of adventure in nature easily from the big cities of the area!
Average rating on Base Canyon de la Besorgues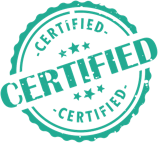 ID checked

Confirmed

Insurance certificate verified

Diplomas and qualifications

Verified
Reviews about Base Canyon de la Besorgues
tolles Erlebnis, professionell organisiert, alles in Englisch
Professioneller Anbieter, alles in Englisch. Gute Ausrüstung für alle Größen.
Stéphane un guide super sympa, vraiment au top. il a pris le temps de nous expliquer la nature qui nous entoure de nous
Canyoning sortie sportive
Très bien! Il savait mettre en confiance
Super activité à partager en famille
Nicolas ,l'instructeur était hyper sympa et attentif aux demandes des enfants
Expérience famille incontournable
Activité familiale géniale
Le guide Nico super sympa et drôle
Top, agréable, drôle, très à l'écoute, il nous a appris beaucoup de choses sur la nature et l'environnement dans lequel l'activité s'est déroulée
Parfait pour passer un bon moment en famille. Tres bonne organisation, accueil sympa et moniteur super!
Benjamin notre instructeur à été très agréable et sait mettre à l aise les enfants et s adapter (Maël notre plus petit n a pas voulu réaliser 2 sauts et il les a contournés avec lui).
2h30 de canyoning En famille
Très sympa et très pédagogue !
Oliver was great guide, knowledgeable about the area and encouraged everyone to have a go. Such fun swimming, jumping in and floating around. Best activity yet !!
nous sommes passés par internet pour trouver cette activité. je recommande ce fournisseur
Excellent, super découverte et aventure pour toute la famille
Eric a été au top, très professionnel et à l'écoute de tous les membres du groupe ! Je recommande vivement de faire l'activité avec lui !
Bon accueil, bonne organisation on se gare facilement et on enfile facilement le matériel. L'animateur était top , sympa et propose de vendre ses photos à la fin de l'activité.
Family canyon with zipline in Gorges de l'Ardèche
Very friendly en patience. Speaks english so we could understand.
Superbe matinée, avec un guide sympa
Rien a dire pas de problème
J ai vraiment aimé cette activité ludique mais sportive! dans un cadre de expetion
Professionnel et sympathique
Éric notre guide pr cette activité était très sympa, prudent et à l'écoute. Il nous a fait découvrir et apprécier ce très bel endroit.
Au top guide géniale super moment passé en familles
Friendly instructor with sense of fun - kept us safe with clear instructions
Aerocanyon de la besotgue
Very sympathic,funny .We felt save snd he gabe great infos about the area
Super moniteur qui a mis l'ambiance tout en expliquant bien les choses
Jean Philippe super sympa, à notre écoute,professionnel
Très sympa, un vrai passionné, il ne force personne mais sait motiver ses troupes !
Descente privée avec moniteur au top!
Organisation sans faille, un instructeur qui met à l'aise, en toute sécurité et dans la bonne humeur
Un parcours complet, physique, avec son lot de sensations
Léo a été au top. Très pro, de l'humour et des bons conseils.
Thomas génial, met en confiance et sans pression
Sympathique et très professionnel.
Accueil agréable et guide au top
Parfait! À la fois rassurant et plein d'humour.
Moniteur sympa, il explique bien, conseille, rassure et fait même un petit cours de géologie ! Seul bémol, 5€ par personne si on veut les photos (transfert via AirDrop). Pour une famille de 4, ça élève beaucoup le coût de l'activité et ça laisse un petit goût amer…
Aufregendes Familienerlebnis
Er hat uns super durch die Schlucht geführt und in Englisch und Französisch angeleitet.
Une activité riche en découverte
Un animateur très sympathique et passionné
Rapide, efficace et très bonne organisation, et très bons burgers sur place. Merci a Philippe qui a été au top tout au long du parcours et qui a pris de très belles photos
Super organisation, et notre guide Kris était au top
Philippe notre instructeur a était un niveau parfait on voit qu'il aime sont métier, il respect les environnement et il nous a bien fait rigoler
Explique très bien, n'hésite pas à nous aider,
Bruno : Excellent ! A l écoute ! Moteur !
Superbe activité à la découverte des entrailles de la terre
Très à l'écoute, professionnel et d excellentes explications
Très bon activité familiale.
Belle expérience Speleo en famille
Tres gentil et calme et patient maigres les pleures des enfants
Bonne activité tres sympa
Au top les chaussures et chaussettes sont fournis
Au top attentif sympathique sérieux et une culture de l'environnement
Notre guide Jean-Philippe est très sympathique, à l'écoute et les instructions données sont claires et précises, il sais mettre à l'aise son public. Nous recommandons !
Excellent contact, très simpa, et précis et clair dans leurs façons d'expliqué les thèmes les positions à prendre les façons de sauté a quelles endroits etc, en bref au top.
L'instructeur était super sympa
Super demi-journée initiatique mais sportive. Moniteur Toto sympa, patient et prévenant.
Super organisation. Rien à dire. C'est sérieux.
Superbe expérience avec Eric
Hyper sympa ! Nous a appris également des choses sur la nature environnante , top !
Super sortie à partir de 6 ans mais pas planplan
Guide super sympa et on n'a pas eu l'impression d'être à la chaine. Base sympa avec snack et douches chaudes à l'arrivée.
Très à l'écoute et très sympa.
Funny, caring and knew what he was doing. There was no pressure and he knew how to keep it fun and simple throughout the activity.
super après midi dans la Besorgue
Une super initiation au canyonning !
L'instructeur était très sympa, à l'écoute de tous en fonction des envies et des difficultés de chacuns
Instructeur au top. Un vrai professionnel
Notre guide était sympa jean Philippe je crois Un peu plus tendu dans la grotte qu'à l'extérieur mais bon
Merci à Tom qui nous a accompagné dans ce circuit de façon professionnelle mais aussi détendu, et rassurant pour ceux qui sont impressionnés par les sauts , grâce à lui j ai pu faire le plus haut saut !
Superbe expérience en famille
Très sympathique et pédagogue
Très sympas, bon équipement,.. au top !
bien organisé, guide super
Très pro. Grosse maîtrise. Un bon guide.
Super sympa et vigilant,attentif pour les plus craintifs
Valentin était au top. Il permet à ceux qui sont un retissant de se lancer!
Très pro et beauté du lieu.
Très professionnel et passionné du site et de la nature.
Accueil chaleureux, Expert, sportif, attentif très proche de nos capacités
Un beau canyoning accessible
Encadré par JB qui met de l'ambiance et nous guide comme il le faut, au top!
Superbe moment de partage avec Ludo,le guide qui a su nous mettre à l aise!😁
Très bon moniteur à recommander.
Merci Quentin pour ce bon moment !
The instructor was clear and a great motivator.
Une activite a faire au moins une fois dans sa vie
Pas tres bavard mais trés rassurant coté sécurité
Équipement parfait, équipe très organisée
Superbe canyoning ambiance bonne enfant
Moniteur au top très encadrant et mettant dans l ambiance
Canyoning in the Besorgues Canyon
Base Canyon de la Besorgues
Super activité à faire entre amis !
Merci à notre instructeur Jean Louis qui a vraiment été au top et qui sait très bien transmettre sa passion. J'ai adoré sa présence.
Avis session samedi 25/08
Notre guide JB en plus d'être passionné par son travail et la nature qui l'entoure, était très dynamique et aimable.
Guide très agréable, disponible, à l'écoute, riche d'enseignement
L'instructeur était rassurant et super sympa
Super experience avec Quentin
Au top, agréable, professionnel, passionné
Juste parfait. Super souriant et très sympathique. Il connaissait parfaitement son métier, nous avions une totale confiance en lui ! Merci a lui !!
Avec un instructeur qui a su mettre tout le monde en confiance en toute sécurité.
Exellent introduction à l'activité de canyoning!
Bored disdainful attitude. Marred the experience
Excellent agréable un grand merci à Valentin à refaire je le conseille à tous
Notre instructeur Valentin a été super gentil merci bcp valentin
Super sortie Canyoning accessible à tous
Génial! Pro, agréable et adaptant son approche à chaque profil.