Book with Espace Plongée Martinique
Get to know Espace Plongée Martinique
Discover the pleasures of scuba diving in Martinique in a friendly atmosphere and with a team of passionate instructors. Accessible to all levels, you will be trained on beautiful spots in order to improve your skills and knowledge of Martinique aquatic biodiversity, in a safe environment.

All instructors have been recruited not only for their practice of diving, but also for their contact with the divers and knowledge of the fauna and flora. They are all able to show the diversity and richness of the tropical waters of Martinique. They speak French, English ... and even Spanish!

The manager, Walter Wargnier, has managed this beautiful structure since 2003. As a sea guide and diving instructor (BEES / MF2 - PADI OWSI - Monitor specialized in diving with disabled), he will pay attention to your needs during your visit to make your stay unforgettable.

The instructos:
Jose Belliard (BEES1) : His knowledge of the underwater life of Martinique is unique and he will help you discover things you would never notice alone! Often equipped with his camera, he will leave you with lasting memories.

Maxime Mury (BE PRO PADI TRAINEE) : Always smiling, available and attentive, Max will accompany you for memorable dives in Martinique.

The boats:
The school has two boats. One is a recently renovated catamaran and the other one is adapted to customers with disabilities, providing quick access to all the diving spots. Both of them provide very comfortable diving day trips.
They can accommodate respectively 40 and 25 divers (including staff) without worrying about trumpling over each other. This will give you easy access to the water in a safe environment with diving equipment. Their bimini will allow you to stay out of the sun or rain during navigation between the base camp and spots.
You will also find all the snorkeling equipment (snorkel, mask and fins) for those of you who do not want to dive with bottles. Everyone can enjoy the splendid underwater world of Martinique!
Average rating on Espace Plongée Martinique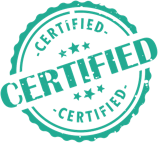 ID checked

Confirmed

Insurance certificate verified

Diplomas and qualifications

Verified
Reviews about Espace Plongée Martinique
Parfait par contre détails d'activité erronés
Les instructeurs tops, qualifiés et attentifs. Ils n'hésitent pas à nous laisser un minimum d'autonomie si on est à l'aise. Ils ne sont pas là à ne pas nous lâcher.
très pédagogue, patient et passionné!
All the instructors were very patient and helpful
Instructeur très pédagogue et professionnel, il nous a mis à l'aise tout de suite.
Superbe expérience, je recommande !
Le personnel est très accueillant et agréable.
Très bonne expérience pour mon Baptème de plongée
Équipe très sympathique avec une bonne ambiance. Moniteur professionnel qui s'adapte aux attentes des clients. Bonne prise en charge. Je pense même poursuivre en passant le niveau 1.
Excellente prise en charge ; expérience à renouveler certainement
espace plongée Martinique les trois ilets
Franchement...super que de bonheur