Book with Infinity Mountain Biking
Get to know Infinity Mountain Biking
Discover some of Indonesia's best downhill riding with MTB adventures in Bali, courtesy of Infinity Mountain Biking!
Founded in 2012, Infinity Mountain Biking offers exciting downhill adventure across the Indonesian island of Bali. Breaking with tradition to offer you something special, Infinity meets the demands of a growing adventure market - offering guests a chance to swap the cocktails & beach setting for serious fun and muddy trails across the island!
A fully licensed - locally owned - and completely run in-house operation, the team at Infinity are all enthusiastic MTB riders - practising what they preach with personalised tours that cover the island from point to point.
Offering everything from soft adventure family rides or multiple hours of single track for the experienced mountain biker, their small group departures run every day, with personalized itineraries that focus on the island's unique scenery and rich cultures.
Experience Bali and Java like a local - away from the crowds in the hands of knowledgeable guides who can show you the many hidden spots that make these islands come alive. Set apart from the competition by their team of passionate and professional local guides, Infinity guarantees the best trails and many hidden treasures along the way.
Infinity's mountain bike one day tours have an average of four participants - ensuring a personalised, genuine experience and a great day out. They provide one experienced mountain bike guide per every five guests - ensuring everyone can ride at their own comfort level and enjoy a great day out on the mountain bikes.
From idyllic white sand beaches to fiery volcanoes and rugged barren landscapes to dense jungle, Infinity Mountain Bike adventures let you discover it all up close - join one of their mountain bike excursions in Bali on your next trip to Indo.
Average rating on Infinity Mountain Biking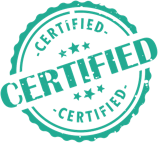 ID checked

Confirmed

Insurance certificate verified

Diplomas and qualifications

Verified
Reviews about Infinity Mountain Biking
Despite full gas, very safe, read the group well.