Book with Lyngsfjord Adventures
Get to know Lyngsfjord Adventures
Lyngsfjord Adventure provides outdoor activities from the wilderness centre of Camp Tamok, with departure from the city centre of Tromso every day.

The daytime adventures give you an amazing view of the untamed mountains of Tamok valley, whilst the evening outings are a great opportunity to experience the Northern Lights.
But Camp Tamok offers a lot more than just activities: untouched wilderness and a once-in-a-lifetime experience.
Lyngsfjord Adventure is a provider of Arctic adventures and excursions in the Tromso region of Norwegian Lapland. They provide a variety of soft and medium challenging adventures.
What does "soft adventure" mean? It means that anyone can participate and that the expert team will take very good care of you, from the moment they collect you from the pick-up point until the time you are dropped back off. You get the possibility to participate in memorable adventures without any rigorous planning in advance.
You need no previous skills. The professional and English-speaking guides provide safety instructions and all other information that you need to perform each excursion.
The Last Wilderness
The thousand meter high mountains fall vertically into the deep fjords, giving the landscape a dramatic sign that you will not find anywhere else in Europe. Right behind the fjords the enormous Lapland tundra reaches all the way to the depth of Russia. In this part of Europe, Winter offers a unique chance to experience the Polar Night and the magical Northern Lights - Aurora Borealis. The adventure area is known for a very dry climate and many days of clear sky, which results in a high probability for sightings of the Northern Lights.
Average rating on Lyngsfjord Adventures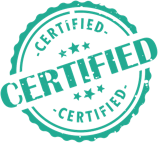 ID checked

Confirmed

Insurance certificate verified

Diplomas and qualifications

Verified
Reviews about Lyngsfjord Adventures
Great staff, very friendly and helpful.
Organisateur très agréable et attentionné
Eveything was perfect organized.
Instructor was a typical Norwegian down to earth guy. Gave good clear instructions. Very knowledgeable
AMAZINGLY BREATHTAKING EXPERIENCE
All the provider are friendly.
a faire pour découvirer la moto neige en nature
Moniteur très sympa. Nous sommes tombés, il a vérifié que tout allait bien avant de nous remettre sur la moto neige
Snowmobile adventure in Tromso
The 2 guides (Valra and Kurt) for our trip were very chatty and helpful - assisting when we were in difficulties, taking photos of us etc. People serving food in Sami tent also cheerful and friendly.
Activité à faire absolument
Notre guide était passionnée, passionnante, et très sympathique! Note sortie était géniale!
Activité ludique et sportive
Il a fait son maximum au vu des conditions météo pour nous satisfaire.
Snowboarding day excursion
Really great, however would have been good if the instructor came back to help once we had our accident. We were at the back so understand it would have been hard to
One for the adrenaline junkies
The instructor gave us very thorough instructions on how to work the snowmobile and was super helpful throughout the whole tour.
The instructors were very nice and welcoming
L'instructeur était très sympathique et nous avons passé un très bon moment grâce à tout les organisateurs.
Marvelous day in the wilderness
Unforgettable experience!
The instructor was very kind and informative, with great tips for a good and safe ride at the slopes. He has a great knowledge of the region also.
I would definitely recommend this activity. We have three boys and they enjoyed riding on the snowmobiles (driving for the oldest) and the scenery along the way and at the top.
Schönes Erlebnis, Titel (Full day sledding) jedoch irreführend
Le transport c'est super bien passé, ils étaient au top niveau organisation
Unforgettable experience!
Excellent. Great facilities and nice dinner by the fire.
Dog sledding/chiens de traineau
Guide tres souriant et sympathique
Full of life and very happy to help.
Experience Arctic Weather with Snowmobile
Activity guides were very friendly, accommodating and knowledgeable.
Our guide was quite a hilarious and kind guy.
One of the best nights you'll ever have !
Every single person working here was incredible and simply made the trip that much better.
Excellent organization, very friendly and super easy going staff
Extremely lovely people running the activity. All so welcoming and the lunch was amazing. You can tell that they're dedicated to giving you an experience to remember.
Really good instructors, very friendly and made you feel very comfortable
Very accommodating due to the unpredictable weather. Equipment provided was exceptional too didn't feel cold at all.
Once in a lifetime experience!
Our guide was extremely friendly and took photos for us when we had left our phones back with our stuff. She was very knowledgeable and you could tell loved her job and the dogs.
Expérience exceptionnelle
Ballade scooter des neiges
Excellent experience, highly recommend
Our guide was brilliant, very thorough in explaining how to ride the sled but also let us have the freedom to go at our own pace. The rest of the team at the camp we're just as good and made us feel welcome and looked after.
Informations claires en Anglais/Clear instructions in english
The staff were really helpful and friendly.
Huskey Tour - highly recommendable
Tom was the best instructor, showing us all important things, really nice and private!
The hospitality from the provider was outstanding. They were all very polite and keen to make you feel welcome, especially over dinner where they attended to your every need and took the time to spend with each table individually.
Kurt provided us with an overview of how to use the snowmobiles and made an effort to talk to each person during the trip.
Good experience and cute huskies
Warm people, very friendly.
Amazinggggggg ride and nature :)
The instructor was an expert.
Très sympa mais à faire quand il fait beau..!
Our instructor was lovely - really kind and patient, and took lots of care in making sure we all enjoyed ourselves
Excellent dog sledding activity
Our instructor, Jakov, was simply amazing. He kept checking on us the whole way making sure we handled each part of the sledding. He was very friendly and encouraging and made you feel in control. He also challenged you to give it a go if you felt nervous or hesitant.
Le mono était top, merci. Ses chiens ont de l'énergie à revendre !
Camp Tamok Merci aux animateurs très sympas et bon encadrant !
Very nice & professional staff. They clearly put safety on top of their priority which is a very good thing
Dog sledding with nice guide and lovely dogs
The guide was very nice and gave us good instructions how to handle the sled
Full day Arctic dog sledding expeditions
Réservation facile et rapide. Sur place tout est très bien coordonné.
À répèter, sans aucune doute!
Excelente intermidiaire. J'ai du changer l'activité de jour et tout a été super bien traité et fait.
Torr at Camp Tamok was so enthusiastic, attentive and had fabulous knowledge of the snowmobile and the local area where we were taken.
Sehr kompetent und mit guter Übersicht
bien s'occupe bien des participants
Good instructor very nice and friendly
Très sympathique et compétent, bonnes explications en anglais
Amazing experience of dog sledding
Friendly and helpful staff, they also share with us about the different dogs and their personalities
Friendly nice people couldn't do enough to help you.
Friendly nice people couldn't do enough to help you.
Fantastic holiday experience
Excellent tuition and help
Activité de nuit sympathique, bon accueil
Great! Very welcoming people!
Both instructors were fab!
The guides were fantastic. They kept a careful eye on everyone in the group so nobody was left behind. They moved the order of snowmobiles around too if anybody was lagging behind or struggling to follow the track. They were friendly and helpful.
Our instructor Dave was a cool guy. Looked after us and was very informative.
was very safety conscious and took care of everybody we stopped several times so that everybody could catch up with the leaders
Clear guidance about methods on sled, and very encouraging to less confident members of group of 6 riders.
Really really friendly and helpful
the instructor was competent and careful, very good
Instructors were great very friendly and spoke good English
Very professional, good at his job and a very nice fella. Very informative on the wild life of the mountains and only to happy to answer all your questions.
All of that prepared carefully by the instructor. Very friendly but worried about security of the group and dogs.
He was very helpful and clear. Really easy to follow
David was Very friendly and spoke great English. He took the time to teach us about each dog and the culture.