Book with St.Kitts Water Safaris
Get to know St.Kitts Water Safaris
Between Puerto Rico and Guadeloupe, in the Caribbean Sea, stands St. Kitts and Nevis, both of volcanic origin. The largest is St. Kitts. It is on this island that Mount Liamuiga, a volcano that has now fallen asleep. Separated 3.2 km by a canal (the Narrows), the island of Nevis faces its older sister. The breathtaking scenery will only make you want to discover the coasts by driving your jet ski with St. Kitts Water Safaris.
St. Kitts Water Safaris has been welcoming you to its bay for over ten years where experienced instructors will teach you the basics of jet skiing and launch you into your nautical adventure. Whatever you are looking for, St. Kitts Water Safaris can offer it to you: jet ski rental, jet ski tours, speedboat, snorkeling.
You'll jump on a jet ski and enjoy all the magnificent views of the islands that are only available from the ocean. You'll admire the rolling hills to the south-east of Kitts and rest at the beach while observing the sister island, Nevis, its shores and peaks.
St. Kitts Water Safaris is one of the most exciting water- sports experiences on the island. With a huge diversity of activities, your experience will be unique, adapted to everyone: families, couples, friends, or for a lonely pleasure. don't hesitate one more second and join St. Kitts Water Safaris.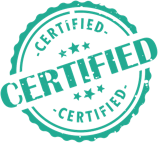 ID checked

Confirmed

Insurance certificate verified

Diplomas and qualifications

Verified